Discover more from Reserve Report
"... the major obstacle to the development of new supplies is not geology but what happens above ground: international affairs, politics, investment and technology" - Daniel Yergin
Firebird Redux
"Surgut had the same amount of oil reserves as Mobil. At the time, we calculated that its implied market capitalization in the voucher auction would be about $40 million…" - Harvey Sawikin
---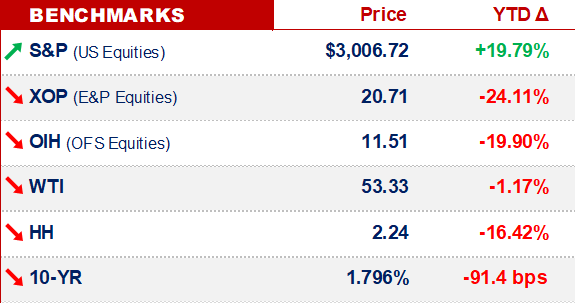 VENEZUELA.
Ali Moshiri, Chevron's former Africa & LatAm E&P head, is beginning a roadshow to raise capital to invest in Venezuela in the event of regime change + the lifting of US sanctions.
In two words, this is the Firebird Strategy.
Having not seen this pitch, we can assume that the goal is to replicate Firebird's mid-90s successful entrance into Russia, as the Soviet economy transitioned to a market-based system.
In Jan '94, Firebird managed to transact its 1st investment in Russia, buying vouchers (shares) of Surgutneftegas at an implied valuation of only ~$40MM.
At the time, Surgutneftegas had reserves equal to Mobil.
For context, on a relative $/reserve basis, the price paid was better than 1/100th.
In terms of foreign upstream investments over the last ~30yrs, that's #1.
If that's not Moshiri's pitch, well, it should be -
---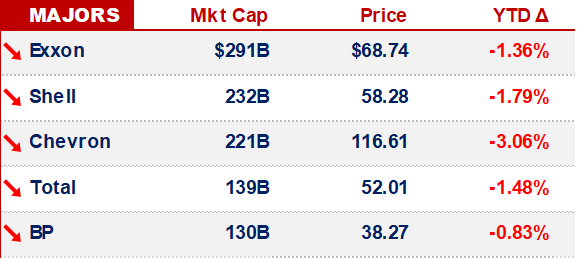 HALLIBURTON.
Halliburton reported its Q3 earnings, and, it wasn't that bad.
Yesterday, its shares rose 6.4% to $19.61, reflecting the relatively strong operational performance compared to expectations.
Year to date, Halliburton is down 27.3%, compared to OIH (Oil Services Index)'s decline of 19.9%.
Considering the state of the US E&P industry, achieving anything less than a 20% decline in FCF YoY would be a win.
Right now, they're on pace -
---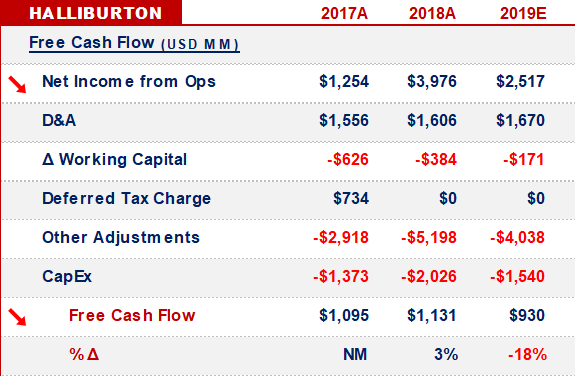 CLIMATE SCENARIOS.
Roger Pielke contributed an OpEd to Forbes, criticizing the historical forecasting performance of the IPCC.
He describes the situation as follows:
"Climate policy discussions are framed by the assessment reports of the Intergovernmental Panel on Climate Change (IPCC).

"There are of course discussions that occur outside the boundaries of the IPCC, but the IPCC analyses carry enormous influence.

"At the center of the IPCC approach to climate policy analyses are scenarios of the future. The IPCC reports that its database contains 1,184 scenarios from 31 models"
The IPCC forecasts began in 2005, so there's 13yrs of data to evaluate.
On two key metrics directly relevant to climate policy, economic growth & atmospheric CO2 concentrations, the forecasts have performed exceptionally poorly.
All but 5 of the 1184 (99.5%) models forecasted higher GDP growth rates, and 86% of the models forecasted CO2 levels above current concentrations (413ppm).
Pielke closes with:
"To the extent that flawed scenarios make their way into GCMs [climate models], we would be using misleading projections of climate futures and their probabilities, of possible future climate impacts and their likelihoods, and, crucially, of the costs and benefits of alternative approaches to climate policy."
---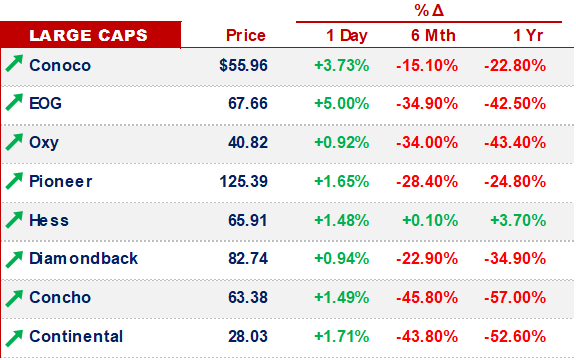 FRACTURE HEALING.
Last week, Trent Jacobs published an article on "Geochemistry Fingerprinting".
Among other interesting findings / comments, the following stood out:
"In a case study of two vertically stacked wells, one of the wells was capturing up to 10% of its oil stream from the zone during the early flowback period, suggesting that the fractures healed at some point.

"Subsequent sampling and a shut-in of one of the wells confirmed that the two wells eventually stopped communicating."
That sounds too good to be true - we'd like to see more research -
---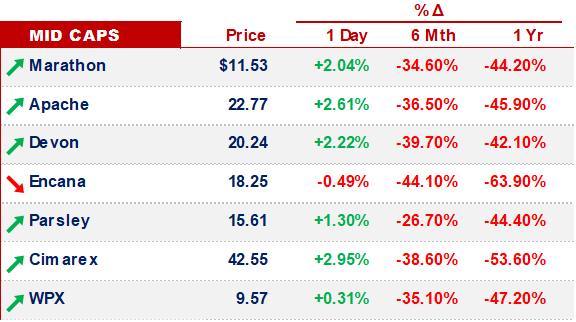 OTHER NEWS.
---
That's it for today - see y'all on Friday