Discover more from Reserve Report
"... the major obstacle to the development of new supplies is not geology but what happens above ground: international affairs, politics, investment and technology" - Daniel Yergin
USO & the WTI Rickroll
"Inside we both know what's been going on /
We know the game & we're gonna play it" - Rick Astley
---
Upcoming Dates:
May 5th:  Texas RRC proration decision

May 11th:  Oklahoma CC proration hearing

May 20th: Trading terminates on June WTI contract

June 10th: Next planned OPEC+ teleconference

---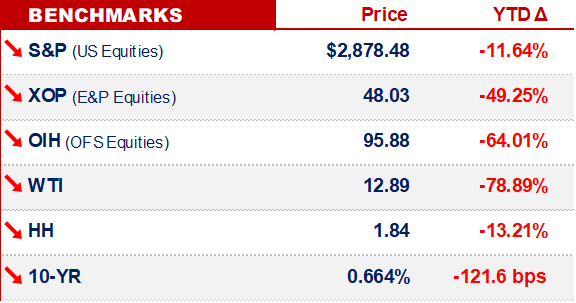 EARNINGS.
BP kicks off earnings today.
Under normal circumstances, we'd be paying close attention to the details…

However - in this environment - what's been going on with the price of oil, and that futures market, is simply more important.
With that note, we'll move on to oil, and its derivatives -
---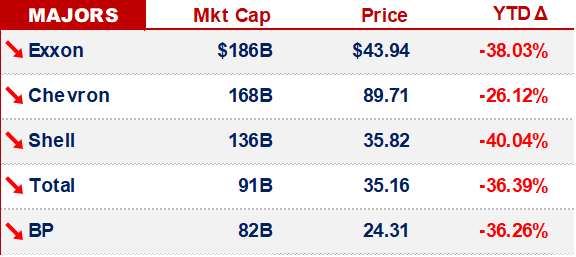 THE WTI RICKROLL.
USO is an ETF that attempts to track the price of WTI.
Lately, it's attracted retail investors.
In droves.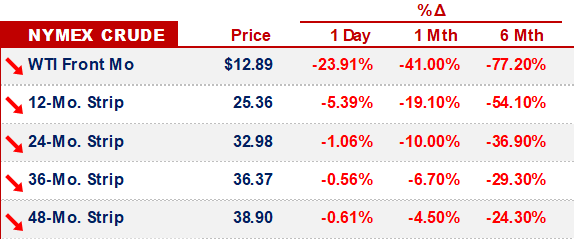 USO has historically been structured to roll the front-month-contract to the next month, on a predetermined & published schedule.
And - historically - that worked, well enough at least.
Until April.
A couple things changed:
Crude storage is running out

The adage "buy-low, sell-high" has manifested retail animal spirits
So far, it's been "buy-low, get …"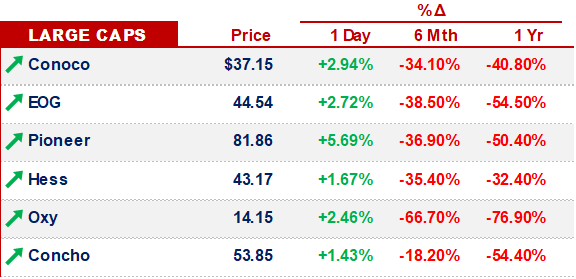 The flow of money from retail investors into USO has been significant.
USO now has a market cap of $3.25BN:
At a price of $20 / contract, USO owns ~160K contracts

For context, there are ~240K outstanding July WTI contracts
Now, ask yourself, what happens when:
a market participant owns a significant portion of the market;

has to sell a defined amount on specific dates;

and the other traders know about it?
The CME - for one - doesn't want to find out.
In 8K filings on 4/16, 4/24, & yesterday, USO disclosed that the CME set limits to the volume of front month contracts that USO can hold. USO also disclosed an accelerated roll schedule.
Considering:
the size of USO's holdings;

it's known roll schedule;

and the CME's actions
We think that the fact pattern points to:
partial responsibility for last week's volatility;

potential future responsibility for volatility;

or both
If - in the next 8x weeks - (a) Cushing is full & (b) when USO rolls, we won't be surprised if we see sub $5 WTI, or lower.
Including negative prices.
---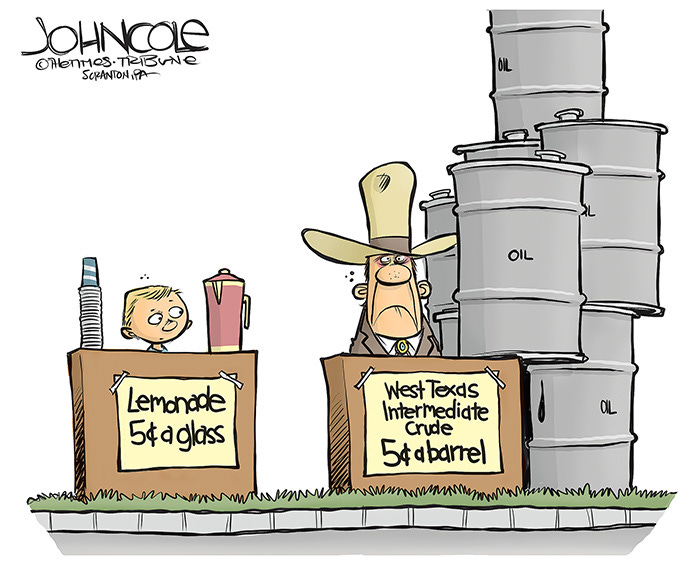 Cartoonist John Cole
OTHER NEWS.
That's it for today, we'll be back on Friday - if you haven't seen it, the Homeland finale was 💯 -