Discover more from Reserve Report
"... the major obstacle to the development of new supplies is not geology but what happens above ground: international affairs, politics, investment and technology" - Daniel Yergin
Two Out of Three Ain't Bad
"In politics, nothing happens by accident. If it happens, you can bet it was planned that way" - Franklin Delano Roosevelt
---
***Do us a favor - if you enjoy this newsletter, then forward it to a friend or colleague***
---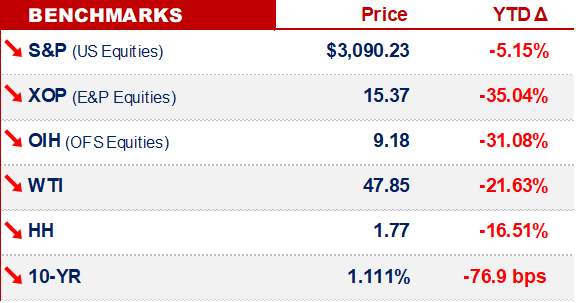 MACRO STORYLINES.
Political Risk: Over the last couple days, Pete Buttigieg, Tom Steyer, & Amy Klobuchar dropped out of the DNC primaries, decreasing the likelihood Bernie Sanders wins the DNC nomination.

As Goldman noted last week, investors view Bernie Sanders in the White House as a bigger risk to the economy than the coronavirus.

Outbreak in Italy: Airlines around the world canceled flights to Milan.

The primary near-term virus market risk seems to be the risk of a larger outbreak in Europe.

Rates: We expect at least a 50bps rate cut by the end of March.

The Fed will (rightly or wrongly) succumb to political pressure & cut rates.

On Monday, the 10yr yld hit a record low of 1.03%.
A 1.03% yld on the 10yr is BANANAS.
And great for equities.
By our count, Monday went 2/3…
… Meatloaf sang it:
"Now don't be sad
'Cause two out of three ain't bad"
---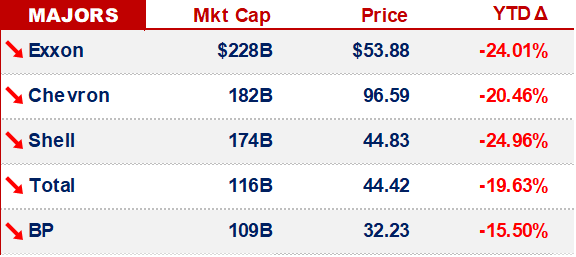 OPEC.
Crude has been on a tear since Friday.
As of writing, WTI is up ~8%.
The market expects OPEC+ to announce deep output cuts at their meeting (March 5-6) in Vienna.
As w/ rates, the market has priced in the expectation of a cut.
OPEC+ has "agreed" to current cuts of roughly 1.7MM bpd.
We'll believe it when we see it -
---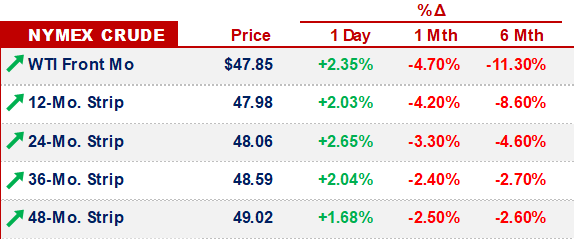 VIRUS.
Central Banks are expected to use the big tool in their toolbox - rate cuts - to fix the coronavirus.
The G7 are holding a call today to coordinate the cuts.
Long-story-short, this is good for equities - especially equities that are expecting significant future growth.
While credit spreads have widened, they haven't moved as much as the expected 50bps rate cut:
"…Friday's close credit spreads had widened out to 130bps, which we view as the wide end of the non-recessionary range. In a recession IG spreads typically hit 250bps whereas 100bps implies a negligible recession probability. Back of the envelope calculations then show IG credit spreads pricing in a low 20% probability of getting to 250bps over the next year" - BAML
SO - what does this mean for E&Ps?
For HY E&Ps w/ steep declines, it doesn't help much.
But - for larger E&Ps / IOCs with flatter decline rates & IG / near-IG credit ratings - there'll likely be an opportunity to tap the dollar fixed income markets, in what is an otherwise challenging financial environment.
Regarding rates - last night, the European Central Bank released a statement:
"The coronavirus outbreak is a fast developing situation, which creates risks for the economic outlook and the functioning of financial markets. The ECB is closely monitoring developments and their implications for the economy, medium-term inflation and the transmission of our monetary policy. We stand ready to take appropriate and targeted measures, as necessary and commensurate with the underlying risks" - ECB President
**To us, it feels like they're walking that fine line between inaction & playing catch-up**
---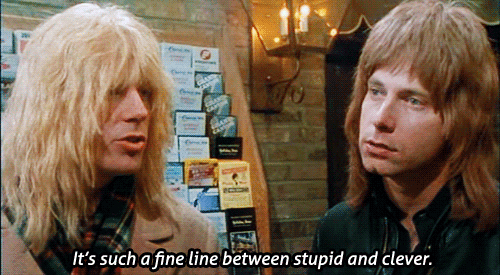 GULFPORT.
Last week's earnings fiasco is now this week's PR dumpster-fire:
"Gulfport's claim that Firefly nominee Ryan Heslop 'is scheduled to interview for a director seat' next week is unequivocally false. No such interview has been scheduled - neither with the Board nor any of its advisors or agents. Firefly has been seeking an interview for Mr. Heslop with the Board since late January, but the Company has failed to provide any date, time or place, or otherwise schedule an interview.

"It is not 'odd' that Gulfport's largest shareholder would take action to add shareholder representatives to the Board. After all, the Board has overseen 98% value destruction in the past five years. In fact, we are perplexed that Gulfport has not sought to welcome shareholder representation onto the Board" - Firefly PR
When a company issues a press release about it's largest investor - and that investor subsequently issues a press release saying that the prior press release is a lie - it's over -
---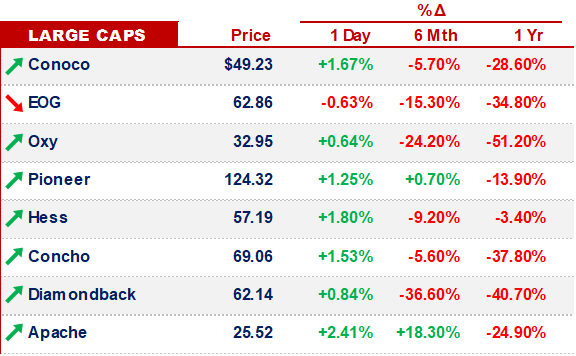 OTHER NEWS.