Discover more from Reserve Report
"... the major obstacle to the development of new supplies is not geology but what happens above ground: international affairs, politics, investment and technology" - Daniel Yergin
The Five Civilized Tribes
"The central question is actually really straightforward, which is, did Congress ever pass a law that terminated, got rid of or otherwise diminished the reservation of [Muscogee] Creek Nation? And the answer to that question is... no, that never happened" - Rebecca Nagle
---
***Editor's Note: Yesterday, the US Supreme Court appeared to rule that the eastern half of Oklahoma - including TULSA - is Native American reservation land.
We're not sure how the Oil & Gas industry will be affected. We suspect this ruling will send more related cases to the Supreme Court, to clarify / rule on restoring rights.
We've included industry participants initial thoughts below; but first, we're going to look at events from the past that led to yesterday's ruling***
---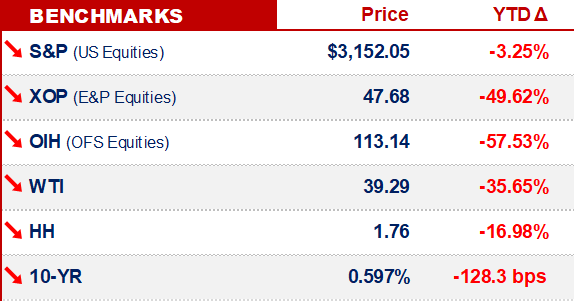 OKLAHOMA.
"Today we are asked whether the land these treaties promised remains an Indian reservation for purposes of federal criminal law. Because Congress has not said otherwise, we hold the government to its word" Justice Neil Gorsuch [yesterday]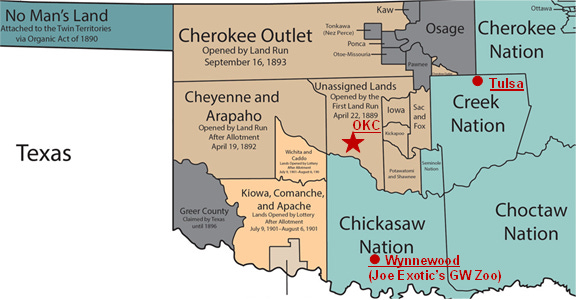 FIVE CIVILIZED TRIBES.
In the early 1800s, 5 major Native American tribes in the Southeastern United States began - opportunistically - appropriating culture from the newly independent colonists.
These tribes quickly developed centralized governments, literacy, markets, written constitutions, & plantation slavery.
By 1800s American standards, they were "Civilized".
The 5 Tribes maintained stable political relations with the Europeans & Americans…
…until the Indian Removal Act of 1830.
It doesn't take much imagination to infer - from the name of that Act - what happened next…
A period in history known as the Trail of Tears followed, leading to forced settlement in eastern Oklahoma (the teal colored, eastern half of Oklahoma in the graphic above) -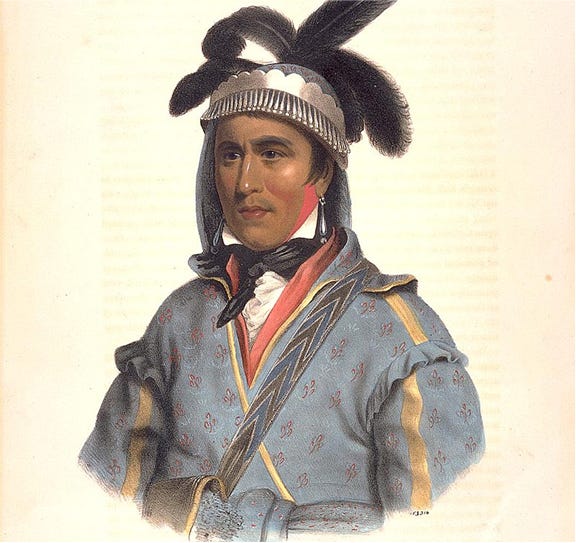 Opothleyahola - Creek Chief - circa 1820
1856 TREATY.
After the resettlement, a series of treaties were signed.
Remember, these Tribes were sophisticated.
Eventually, promises were broken.
However - yesterday - the Supreme Court ruled that one of those treaties, from 1856, had agreed that "no portion" of Creek [Nation] lands would:
"…ever be embraced or included within, or annexed to, any Territory or State,"
& that the Creek Nation would have:
"'unrestricted right of self-government,' with 'full jurisdiction' over enrolled Tribe members and their property" - page 2, SC Ruling
It appears that the civility of these tribes has paid off…
*164 years after-the-fact*
Of note, that treaty was also signed by the Seminole Tribe.
And, of greater significance - yesterday's headlines indicate an expectation that the ruling may be similarly applied to the remainder of the Five Civilized Tribes, given that they signed similar treaties.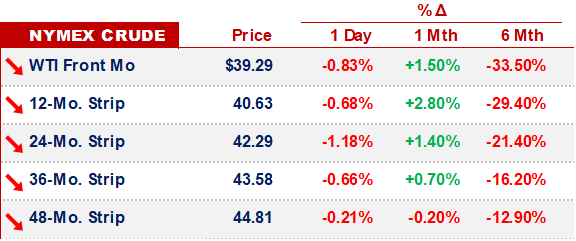 "Finally, Oklahoma warns of the potential consequences that will follow a ruling against it, such as unsettling an untold number of convictions and frustrating the State's ability to prosecute crimes in the future" - page 3, SC Ruling
It's hard to tell what's going to happen.
At a minimum, past crimes committed by tribes members will likely see those convictions overturned, on account of jurisdiction.
For Oil & Gas, Robert Hefner pointed out a few potential issues:
We recommend reading Robert's thread on the topic -
[the case that brought this ruling is sickening; and the sad nature of the case is well documented - we intentionally spared you the details]
---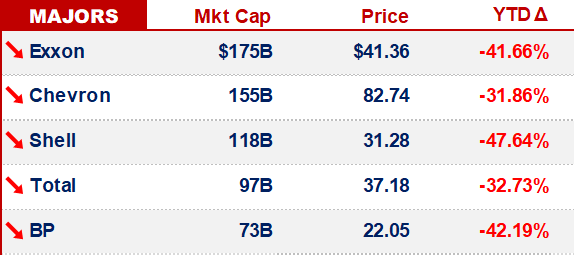 OTHER NEWS.
The Mexican energy ministry has instructed Pemex & Talos to come to an agreement detailing how to jointly develop a large offshore oil find (that Talos found) -
"Both Pemex & Talos have claimed that a majority of the reservoir's riches lie it its block, even as Pemex has yet to drill any exploratory wells on its side while Talos has drilled four" - Reuters
The Talos-led consortium includes Wintershall & Premier Oil.
We've said it before, and we'll say it again - AMLO is being a Pendejo -
***We're going to send y'all a 1 question survey before the next newsletter - do us a favor & take it / send us your response***
---
NASCAR heads to Kentucky - the PGA is in Ohio - Leeds has all-but secured promotion from the Championship - that's all we got - catch y'all Tuesday -