Discover more from Reserve Report
"... the major obstacle to the development of new supplies is not geology but what happens above ground: international affairs, politics, investment and technology" - Daniel Yergin
Tanker Trouble
Regional Attacks Continue
"When your past calls, don't answer. It has nothing new to say" - Lionel Richie
---
GEOPOLITICS.
Oil markets are largely avoiding volatility, in spite of escalating conflict in the Middle East.
WTI did rise ~2% today, which almost doesn't register as a spike, considering the volatility following the recent Aramco attack.
Quick Turkey Recap:
---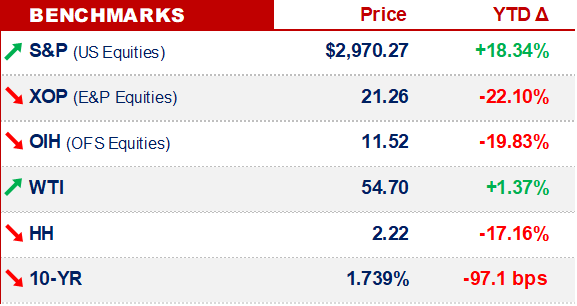 TANKER TROUBLES.
An Iranian oil tanker was hit by two missiles on Friday morning, ~60 miles (~100km) from the Saudi port of Jeddah.
This latest attack follows numerous tanker incidents involving Saudi Arabia & Iran over the last 5 months.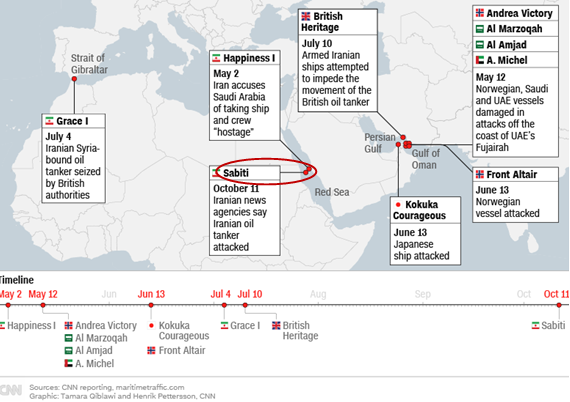 Hamdi Alkhshali & Ben Westcott from CNN put together a summary of the last few months tanker events (see graphic above) - their article is worth a quick read.
Blame for this most recent attack has yet to be established.
Initial reports, that the missiles were fired from Saudi, were dismissed by Iran

The resulting explosions caused an oil leak in the Red Sea

Luckily, Iran reported that the tanker's crew members are safe
---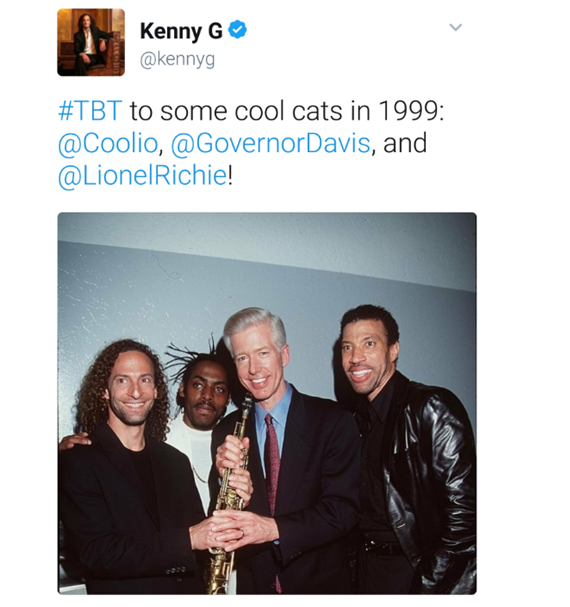 CALIFORNIA.
The world's 5th largest economy

Home of Silicon Valley

Land of Planned Power Outages…?
California's dysfunctional energy policy is in the news again -
***this time, for blackouts***
California's electricity issues began ~20yrs ago, right around the time Gray Davis was elected governor…
…the Gray Davis story famously ended with a recall & removal from office in 2003.
Arnold Schwarzenegger subsequently won the recall election.
And California still has blackouts…
Sometimes, there's no lesson in a story -
---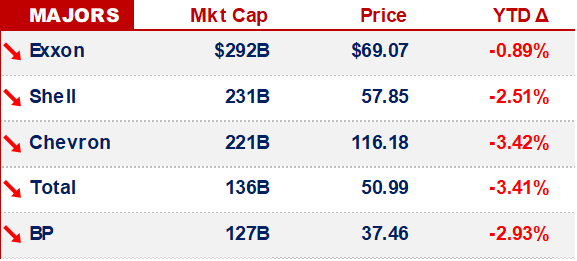 DISCOVERIES.
Following the announcement of CNPC's pullout of the South Pars project, Iran announced a large natural gas discovery.
In loosely related news, Jordan Blum (Houston Chronicle) published a recap of the largest discoveries in 2019.
Guyana is clearly the story, and will be, for many years to come -
---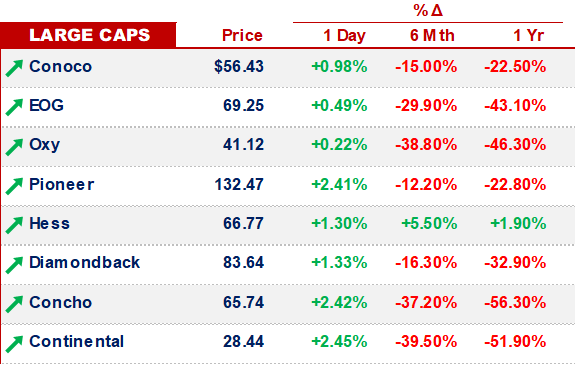 US OIL PATCH
With Q3 earnings still a few weeks away, US E&P news has been relatively quiet:
---
That's it for this week - we'll be back Tuesday -