Discover more from Reserve Report
"... the major obstacle to the development of new supplies is not geology but what happens above ground: international affairs, politics, investment and technology" - Daniel Yergin
FANG, Bakken, Brazil
"I don't think OPEC has to worry that much more about U.S. shale growth long-term" - Scott Sheffield, Pioneer CEO, Tuesday morning, on Q3 Earnings Call
---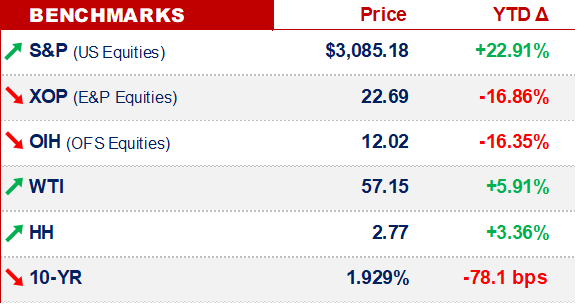 SHALE SPEAKS.
Scott Sheffield, Mark Papa, & Travis Stice sounded alarms during earnings calls this week.
The reasons were ambiguous, but the message was consistent - that future US shale production will be lower than prior forecasts.
The timing of the message, however, is cruel.
XOP (the US E&P Index) is near all-time lows, while the S&P 500 is at an all-time high.
Oh, and that has been the case, on and off, *going back to August*.
From Mark Papa:
"I believe U.S. shale production on a year-over-year growth basis will be considerably less powerful in 2021 and later years than most people currently expect"
Making statements, like that, about shale, now, is akin to walking onto the battlefield, after the fighting has stopped, and shooting the wounded -
---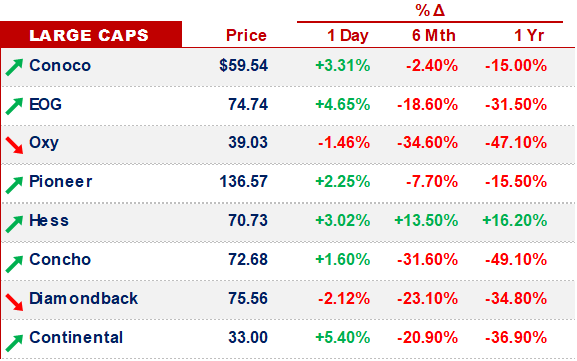 DIAMONDBACK.
Diamondback is down >16% after missing their production forecast.
On their earnings call, CEO Travis Stice described the situation:
"When you stub your toe like we did in the third quarter, you've got to be able to adjust your future forecast to make sure that you can hit those numbers"
Ok… painful, and vague.
Not that helpful.
Next:
"…we've more conservatively modeled our expectations for the future, particularly external issues that are out of our control, such as offset operator frac hits, like those experienced in the third quarter"
Now that's useful.
Translated, Diamondback's wells are suffering interference from wells fracked by neighboring producers.
Once again, wells are too close to each other.
This is similar, but not identical, to Concho's Q2 well spacing issues.
It's also reminiscent of the Milkshake Scene in There Will Be Blood:
"Here, if you have a milkshake, and I have a milkshake, and I have a straw. There it is, it's a straw, you see? Watch it. Now my straw reaches across the room and starts to drink your milkshake. I... drink... your... milkshake. I drink it up!"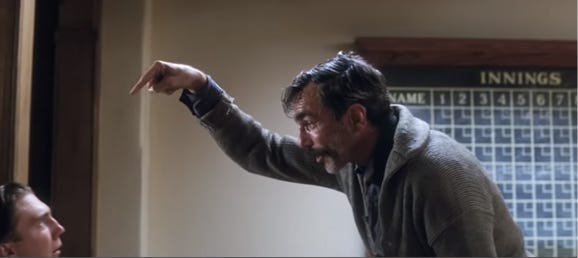 There's only so much milk in the Permian.
More straws mean less milk/straw.
And a production forecast is updated.
Again -
---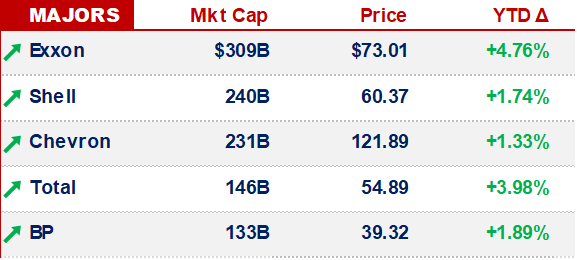 BRAZIL.
Brazil's Oil Auction, the largest since '09 Iraq, ended with a similar fate - largely a failed auction.
2/4 blocks were sold.
With Brazil's own Petrobras taking 90% & 100% of those licenses.
China's CNPC & CNOOC took 10% of the Itapu block.
For better or worse, US & European Majors took home nothing -
---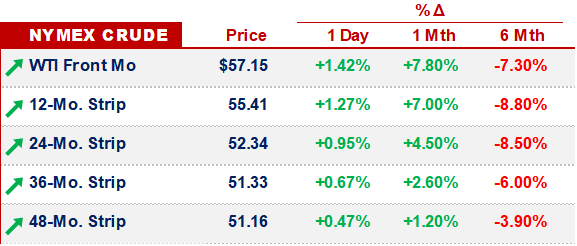 NOBLE.
Noble Energy is a strange E&P:
For starters, they posted a profit

Q3 production was up 12% YoY

And their Leviathan project (Israel Offshore Gas) is ahead of schedule & under budget
Noble's 2020 growth forecast already stands as one of the highest growth outlooks in the sector.
And Leviathan is scheduled to come online in December.
We'll be following it closely -
---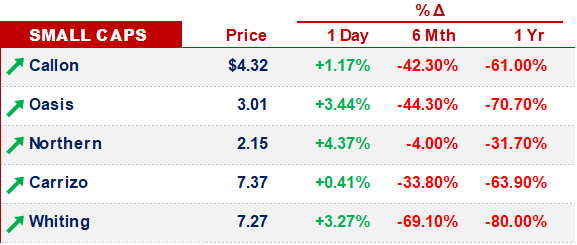 BAKKEN.
Oasis had the borrowing base on its RBL slashed from $1.6BN to $1.3BN.
Wider spacing & lower price decks were cited as reasons:
"some of the reserves that we had seen from well spacing test that we had seen previous years back have come down a bit"
Considering other E&Ps have been facing similar conditions, we're surprised that we haven't seen more of this.
Elsewhere in the Bakken, Whiting reported a larger than expected Q3 loss.
Of note were their price realizations - $3.07/bbl for NGLs & $0.03/Mcf for natural gas.
Something's gotta give -
---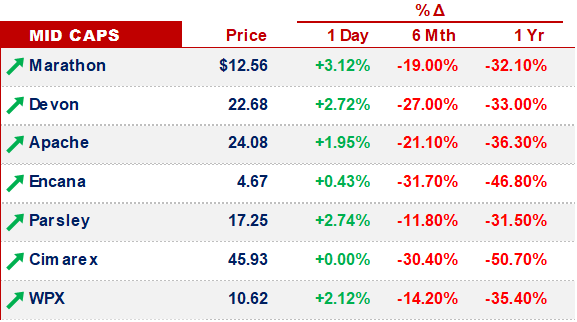 OTHER NEWS.
And, that's it for this week - we'll be back on Tues. -