Discover more from Reserve Report
"... the major obstacle to the development of new supplies is not geology but what happens above ground: international affairs, politics, investment and technology" - Daniel Yergin
Relative Value
"Well, I tell ya… I think - at this point - we are going to leave it to market forces… I think that [Texas] proration is dead" - Ryan Sitton, TX RRC [yesterday]
---
Editor's Note: This morning is the Texas proration decision hearing (link to live-stream). Without action from Texas, we do not expect any material (relative to global-peers) policy from the US, regarding production cuts.
OPEC+ meets again in June - we'll revisit the oil regulatory situation then -
---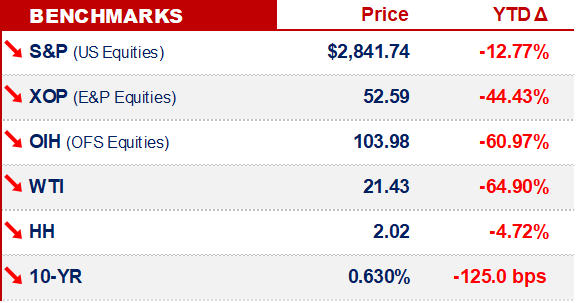 RELATIVE VALUE.
The last few weeks have been confusing, to say the least.

Correlations broke down.
If you're looking for risk adjusted, absolute returns in E&P / IOC equities - based on fundamental analysis - then, yeah… GO FISH.
That said - in times like this - cards are still being dealt at the relative value game table.
And while we're not playing that game…
…we are watching.
In an oversupply environment, we have trouble getting comfortable with shale equity exposure.
That said, there's 8x Euro IOCs w/ significant exposure to upstream cash-flows, w/o outsize subjection to the shale cost-structure.
BAML published a valuation cheat-sheet on the topic, which we found useful:

On a relative basis, we expected BP to be challenged - no surprise.
ENI caught us off-guard.
We thought their cost structure was lower…
Total's cost disciple showed up as expected, w/ a comparatively strong FCF yield.
And OMV - it wasn't on our radar…
…well, now it is -
---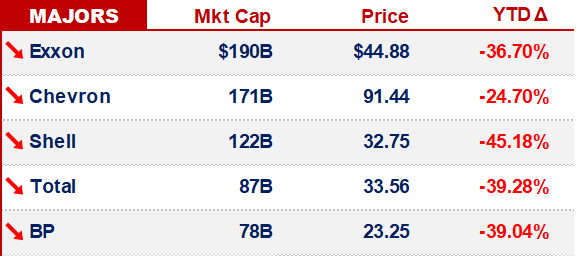 OIL PRODUCTS.
Demand has been the story…
Where it went.
And where it's going.
Getting a live read of the recovery has been tricky.
Sam (from Tanker Trackers) noted that Apple publishes historical mobility data.
In the context of transportation fuel consumption, this data is about as up-to-date as it gets, for a demand-change proxy.
And it's free. Check it out here.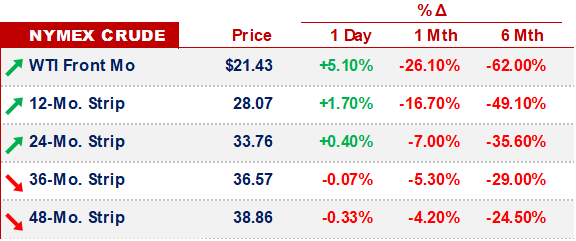 Also on the products / demand front - facing a near total jet fuel demand drop - refiners have quickly moved to cut kerosene production.
Adjusting for lower utilization rates, US refiners have been able to reduce kerosene cuts by ~60% (w/ the balance being absorbed by gasoline & diesel cuts).
The story for refiners is certainly more complicated (for more, we recommend this read).
But, our high-level take-away is that if flights recover to ~50% of 2019 levels, then there won't be a jet fuel over-supply situation -
---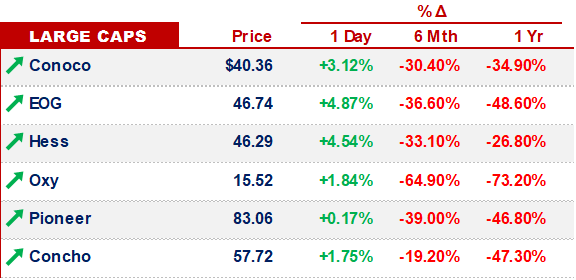 OTHER NEWS.
And, a conversation brought us back to Ring, an E&P we first looked at, a couple years back.
Ring is distressed - not much (if anything) left in equity value. We decide that we'll take a look at their production, in the context of their RBL - we'll publish before Friday.
That's it for today - KBO Baseball on ESPN… live sports are back! - oh, and happy Cinco de Mayo -