Discover more from Reserve Report
"... the major obstacle to the development of new supplies is not geology but what happens above ground: international affairs, politics, investment and technology" - Daniel Yergin
Oil prices spike as much as 20%
Drones attack Aramco crude processing center
"Drones overall will be more impactful than I think people recognize, in positive ways to help society" - Bill Gates
---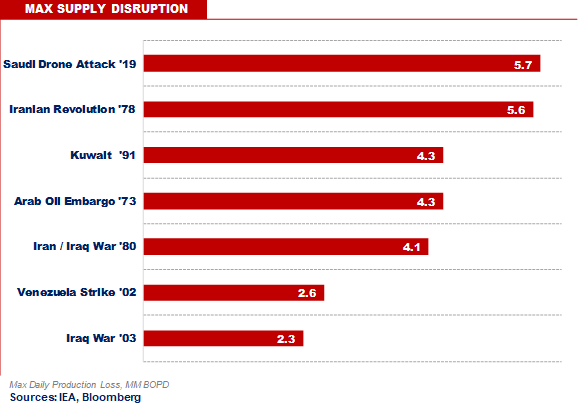 ARAMCO.
On Saturday, oil processing facilities at Abqaiq & Khurais in eastern Saudi Arabia were apparently attacked by drones.
The Abqaiq facility is the the largest crude oil stabilization plant in the world, processing upwards 7% of global daily oil production.
The attack has created the largest bottleneck / disruption in Oil Supply on record, surpassing the supply disruptions of the Iranian Revolution.
Details of the events that transpired are conflicting:
The Houthis claimed responsibility for the attack, stating that they attacked from Yemen

US Secretary of State Mike Pompeo has asserted that Iran was behind the attacks

Royal Saudi Air Force claims that the drones were unlikely to have been launched from Yemen

Kuwait said it was probing the sighting of a drone over its territory
Don't hold your breathe waiting for the details…
---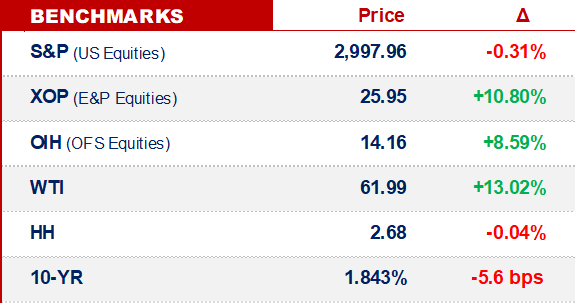 OIL.
On the heels of the attack, markets went schizophrenic.
While US Equities & Nat Gas closed Monday flat, Oil Prices spiked as much as 20%, with Brent having its 2nd largest jump on record.
The dramatic Oil Price increase reverberated through the US E&P Sector as a whole: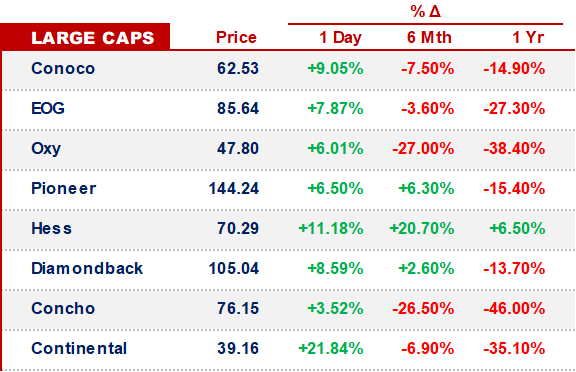 Bakken players Continental & Whiting saw stunning single day gains.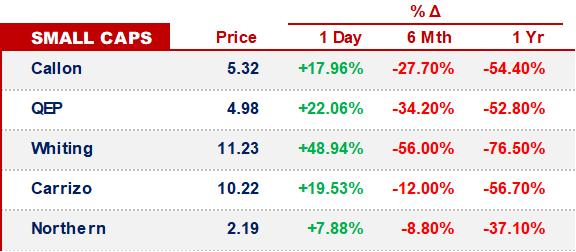 The attacks materially moved the 12 month WTI strip upwards. Among other obvious benefits, the movement gives E&Ps the opportunity to hedge production at a much higher price than last week.
However, the market seems to think the bottleneck / supply issues will be resolved - 24 months on, the WTI curve currently sits under $54.
The mineral names took the Crude Price move as a signal that drilling will continue. Viper & Brigham saw the large gains, which is to be expected, given their shale exposure.
---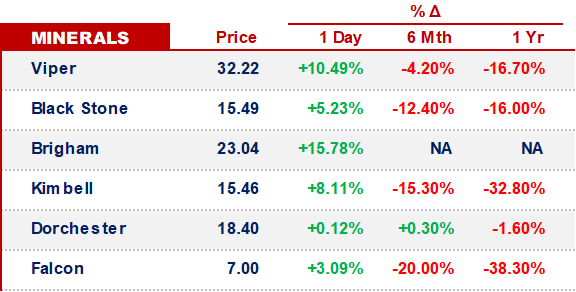 GUYANA.
Exxon & Hess announced their 14th offshore discovery in the small South American nation within just a few years.
To make analogies to sports, the Exxon+Hess Guyana partnership is either to Oil what Steph+Klay (GSW) are to the NBA, or Brady+Belichick (Pats) are to the NFL.
They keep on winning the biggest prize…