Discover more from Reserve Report
"... the major obstacle to the development of new supplies is not geology but what happens above ground: international affairs, politics, investment and technology" - Daniel Yergin
Merger of Equals
Devon & WPX get hitched
"This merger-of-equals strengthens our confidence…" - Rick Muncrief (WPX's Chairman & CEO)
---
***If you enjoy this newsletter, do us a favor - forward it to a friend or colleague***
---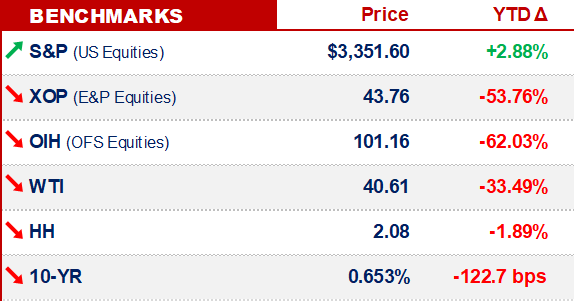 CONSOLIDATION.
Devon & WPX's merger announcement was probably the most well received shale news since… well, WPX's acquisition of Felix, last December.
On that topic - those Felix wells (Winkler County) appear to continue to be top-tier:

WPX's avg cum oil prod, 1st 12mos / county; courtesy of ShaleProfile (free trial)
In spite of that noteworthy well performance, WPX has still had a rough run on an absolute basis (see WPX's 1yr share price %Δ):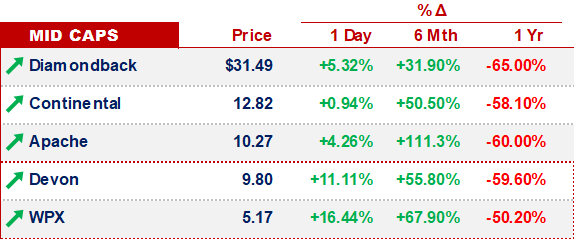 All that said, this merger obviously makes sense.
The only debate here is how much sense.
But hey, a relatively good deal is a good deal.
We'll take it.
Perhaps a more interesting topic of discussion (than the merger itself) is the question of why we aren't seeing more / similar deals.
On that subject, we like the reason given by Devon's CEO: "social issues" -
---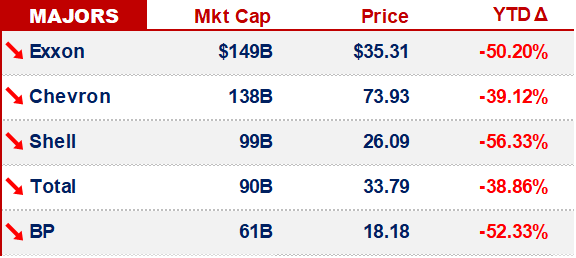 BATTERIES.
A war of words that transcends the human lifespan…
"The storage battery is, in my opinion, a catchpenny, a sensation, a mechanism for swindling the public by stock companies" - Thomas Edison (1883)
The Nikola Tesla / Thomas Edison rivalry is back from the dead.
A startup (Nikola) - named after Tesla himself - has been attacked by Edison's words…
*From 137yrs ago*
As Jamie Catherwood often reminds us, history repeats itself.
Putting history aside, *today*, we are skeptical of battery technology.
And we are not alone.
Two major players are skeptical, too:
Siemens just spun-off Siemens Energy; &

LG announced an upcoming spin-off of LG Chem (world's largest electric car battery business)
All other issues aside, the clients that these firms (Siemens Energy & LG Chem) sell to present major counterparty / collection / payment risks.
W/o looking closely, we'd suspect that - collectively - their customers have massive negative cash flow.
And, as we've seen w/ Oil Field Services, trying to collect payment - from an industry that burns cash - is one of the worst financial positions to be in -
---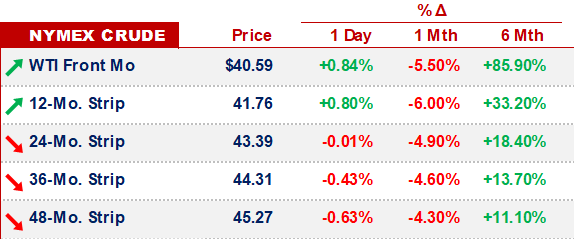 OTHER NEWS.
To outsiders, the US tax code looks like an unnecessarily complicated, arbitrary system made by byzantine legislators.
We say this to preface our thoughts on the Times article.
The NYT wrote ~10k words on the topic of Trump's taxes, & - in our opinion - the words spent on taxes were words wasted.
If Trump *wasn't* a politician, then perhaps the question of whether he lied about something would be relevant (along the lines of entertainment news).
But, he *is* a politician. And politicians lie.
To our annoyance, they lie all the time.
The status quo should, therefore, not be newsworthy.
However, 10k words on the incentives underlying systemic lying in politics…
Those would be worthwhile words -
The latest re/ the Armenia /Azerbaijan conflict

E&P Ch.11 exit strategies & stats

Uber won its London license renewal (pre-COVID, Uber's ridesharing business received >25% of its revenue from 6 cities: SF, LA, NYC, Chicago, London & São Paulo)
---
Last night, the Lightning won the Stanley Cup - coincidentally, with regards to daily consumption of Crown Royal in the Tampa Bay Metro, we'd bet that there was 3-Sigma event - catch y'all next week -