Discover more from Reserve Report
"... the major obstacle to the development of new supplies is not geology but what happens above ground: international affairs, politics, investment and technology" - Daniel Yergin
Major Gas Discovery
Offshore Mauritania
*** One question survey on content - click the link to request / give feedback on content ***
---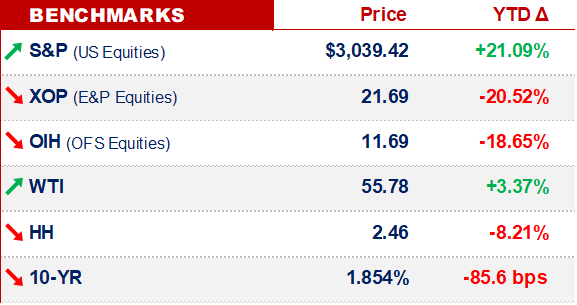 OFFSHORE GAS.
Kosmos announced that partner BP's operated Orca-1 exploration well in the BirAllah area off Mauritania has made a major gas discovery.
To put this discovery in context, Mauritania has now matched Guyana for the second most discovered hydrocarbon volumes this year by a country.
A couple notes / quotes from Kosmos on the find:
"The results continue the 100 percent success rate from nine wells targeting the inboard gas trend in Mauritania/Senegal.

"In total, we believe that Orca-1 & Marsouin-1 have de-risked up to 50 TCF of GIIP from the Cenomanian & Albian plays in the BirAllah area, more than sufficient resource to support a world-scale LNG project. In addition, a deeper, untested Aptian play has also been identified within the area and surrounding structures"
Unsurprisingly, Kosmos said that it's extending the timeline of its West African sell down process.
BP has a 62% stake in the BirAllah area.
Kosmos & SMHPM have 28% & 10% stakes, respectively -
---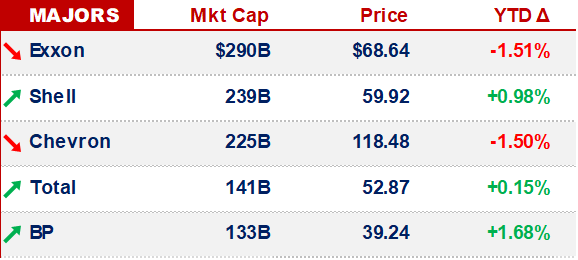 EARNINGS.
In the time after this newsletter is sent, but before the market opens, BP will be the first of the Majors to report earnings.
Across the board, there's negative sentiment in E&P-land -
On Majors Earnings Expectations:
"Royal Dutch Shell, which reports Thursday, & Exxon Mobil, which reports Friday, could see organic cash flow fall short of funding dividends for the third consecutive quarter…"
On US E&P Earnings Expectations:
"Investors are bracing for weaker results from U.S. shale players in coming days as lower oil and natural gas prices and cost-cutting measures have weighed on third-quarter operations"
On Canadian E&P Earnings Expectations:
"Energy majors like Suncor, MEG, Cenovus, and Encana are expected to report results within a span of about 12 hours straddling Halloween Day. With lower global oil prices last quarter, cash flow results may come in lower than expected…"
On the bright side of things, Exxon & BP have been making substantial offshore discoveries this year, in Guyana & Mauritania, respectively.
However, the financial benefits of those discoveries won't be realized for years to come.
---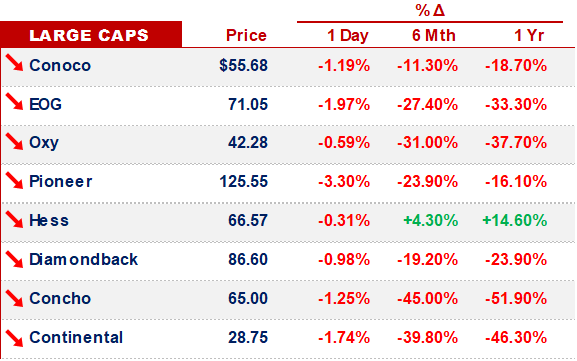 SHALE.
Conoco is leading off Shale Earnings Season, releasing earnings before the market opens. Concho will be next in line, with their earnings out after the market closes.
Analysts are expecting a 30-50% decline in earnings, YoY. For context, oil prices are down ~20% and gas prices ~30% from this time last year.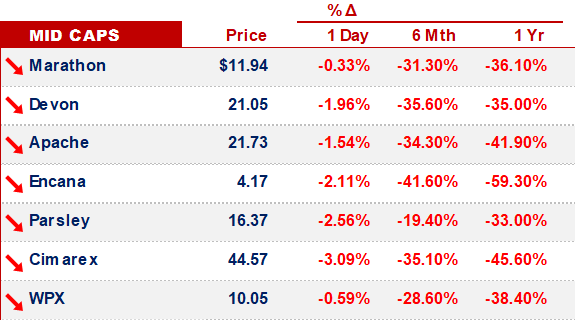 On a related note, the RBL Market continues to get press - Reuters reports that:
"Major banks including JPM, Wells, and RBC have, as part of regular biannual reviews, cut their estimated values for oil-and-gas companies' reserves, which serve as the basis for those companies to receive reserve-based loans (RBLs)"
For small shale players, this means that they will have to tap another source of capital for funding. And lately, there haven't been many:
"Just one U.S. producer… has issued any new equity in 2019, while there has only been one high-yield bond offering by a shale producer since March…"
In the absence of capital, mergers have been seen a solution to funding issues, with the tactic simply being eliminating double-overhead, post-merger, to achieve a better level of financial efficiency -
---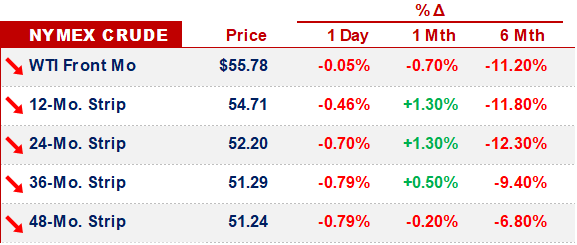 OTHER NEWS.
---