Going, Going, GOM
"If you do not change direction, you may end up where you are heading" - Lao Tzu
---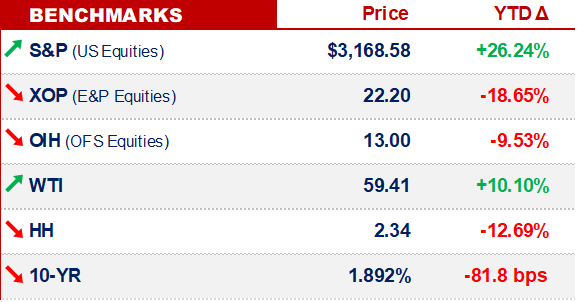 BRITISH POLITICS.
We'll make this quick.
The Conservative Party has won a significant majority in the British Election.
This means that a Brexit deal will likely get pushed through in 2020.
Now, Brexit aside, the Scottish National Party (SNP) performed well at the polls, increasing the likelihood of a 2nd Scottish independence referendum.
THAT, however, would not be anytime soon - should it happen at all.
And, in that event, there would likely be consequences for North Sea operators.
But, for now, there's nothing here.
At least not for the Oil Patch -
---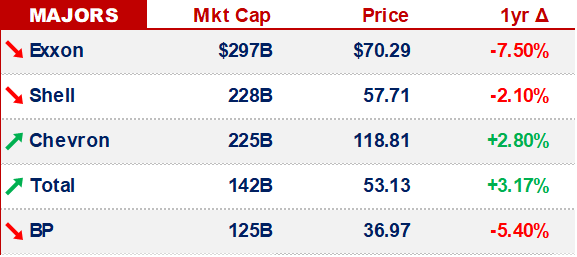 GULF OF MEXICO (GOM).
We'll begin with Talos.
On Tuesday night, Talos announced 3x acquisitions - buying GOM assets from ILX, Castex, & Venari - totaling $640Mm.
And the market liked the news…
The following morning, shares shot up >8% in the 1st half hour of trading.
The assets include >40x exploration prospects, located on an acreage footprint of ~700k gross acres, in addition to >19k boe/d of production.
"What makes this transaction unique is the combination of high-margin production and a deep portfolio of prospects" - Talos CEO, Tim Duncan
The transactions are a roll-up of PE-backed assets.
Of note - Riverstone, as an investor, was on both ends of this deal.
That said - we have not seen a credible critic of this deal, and we cannot say that about many other E&P deals in '19 - so, well done Talos.
Next.
W&T announced that it completed an acquisition of a 75% WI & operatorship of the Magnolia Field, offshore Louisiana.
Conoco was the seller.
Highlights include:
4.1Mm boe (67% oil)

11.5k gross acres (8.6k net)

$20Mm purchase price
Onto Chevron…
---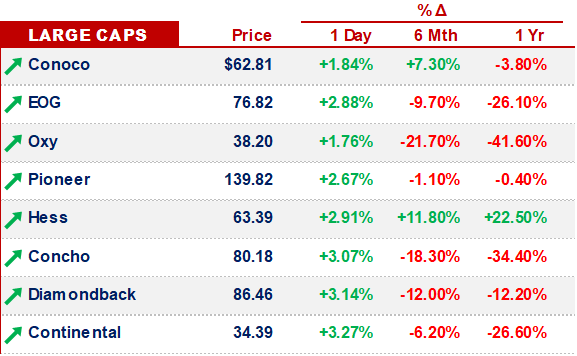 CHEVRON.
It was a loud week for Chevron.
We'll begin with more of the same - GOM noise:
On Thursday, Chevron announced its final (affirmative) decision on its Anchor Project.
A ~$5.7Bn investment.
The field is located off the coast of Louisiana.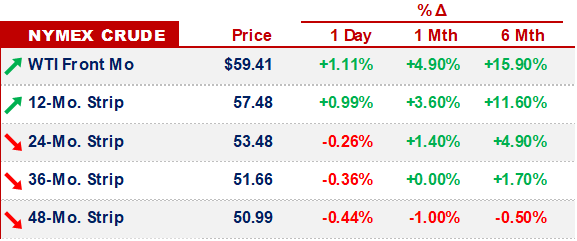 And, somehow, THAT wasn't the loudest sound out of Chevron this week -
On Tuesday, Chevron said it will book a writedown of at least $10Bn.
>1/2 of that writedown is related to its shale gas operations in Appalachia.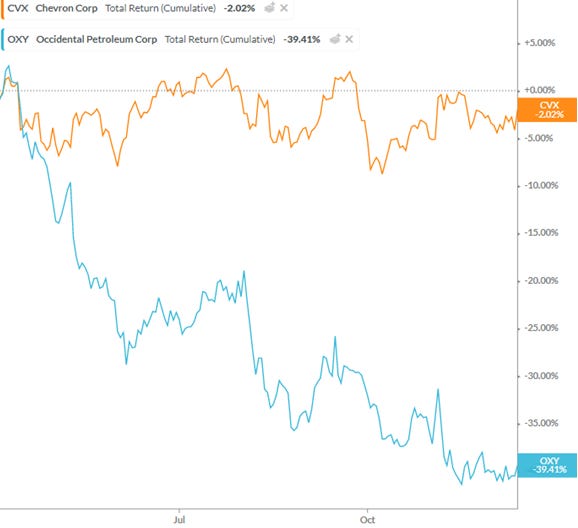 Still, since the beginning of Q2, Chevron's share price is ~flat. Meanwhile, Oxy, which **beat** out Chevron to buy Anadarko, is down almost 40%.
The contrast, today - Oxy going shale vs Chevron investing in the GOM - is stark.
Onshore vs offshore.
Massive shareholder value destruction vs a flat TR for shareholders.
Despite the writedown, there's a clear silver lining here - had Chevron bought Anadarko, that writedown would've been much, much bigger -
---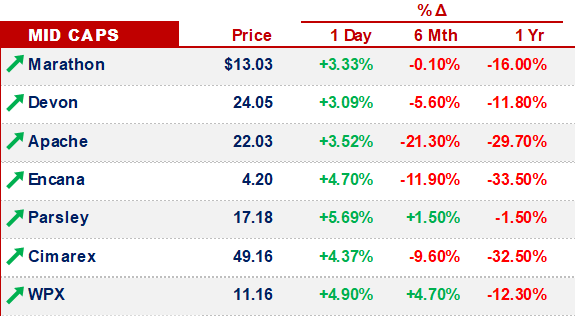 OTHER NEWS.
That's it for this week. We hope y'all enjoy the weekend - we certainly will -