Discover more from Reserve Report
"... the major obstacle to the development of new supplies is not geology but what happens above ground: international affairs, politics, investment and technology" - Daniel Yergin
Fracklog
DUC for Cover
"We are most deeply asleep at the switch when we fancy we control any switches at all." Annie Dillard
---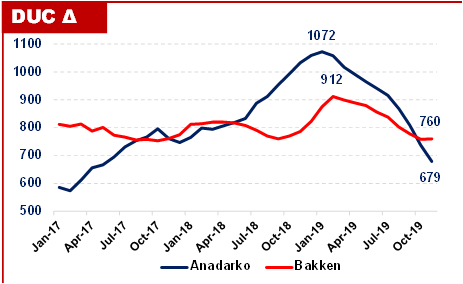 DUCs.
The number of DUCs (drilled but uncompleted wells) had been increasing since 2017.
Well, with the exception of Appalachia.
The increase in DUCs was due to:
low oil & gas prices

lack of pipeline capacity
The last 6x months, however, has seen a reversal of trend.
Despite neither of those reasons improving…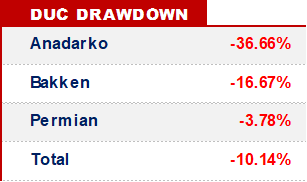 With the exception of the Permian, the declines have been sharp.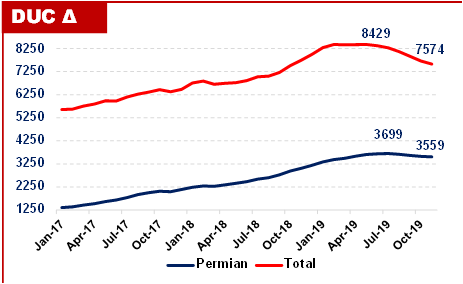 This change is being reflected in the US Oil Patch in a few ways…
In the OFS world, Bloomberg noted that Schlumberger's US land business is under strategic review.
This morning, Schlumberger reports earnings.
On Monday, the EIA updates its Drilling Productivity Report.
Regardless of what those updates produce, the underlying story is shareholder returns haven't been good enough & access to capital is not a given -
---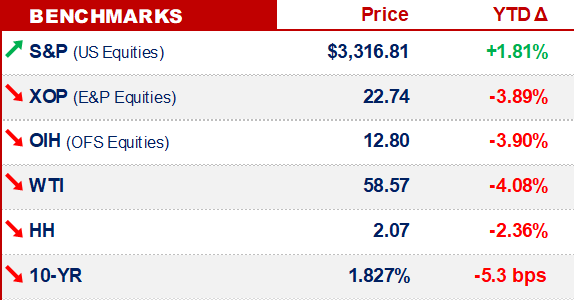 IRAN.
Reuters is reporting that Iran is avoiding US sanctions, successfully selling gasoil to international markets.
This shouldn't be a surprise.
Sanctions are often avoided, and Iran does have allies.
And, refined products are easier to sell (bc they don't need to be refined).
The details in this deal involve a middleman in Baghdad shipping the cargo to a port in Syria, using sanctioned banks (Syrian & Iranian) on both ends.
If nothing else, this event is a reminder that as US policy moves away from globalism, its ability to enforce sanctions will be restricted -
---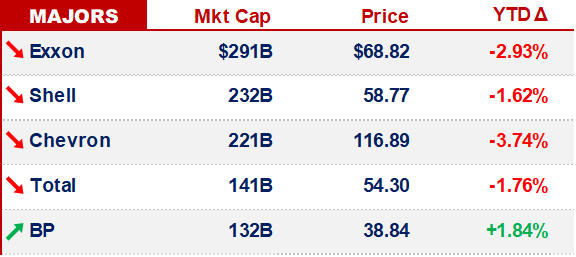 LEVIATHAN.
Noble provided an update on its Leviathan gas field, offshore Israel.
Highlights include:
"All four wells and both subsea flowlines are currently fully operational, with well productivities in line with or better than pre-production expectations"
&
"Combined gross natural gas sales from the Leviathan and Tamar fields to date have averaged 1.5 Bcfe/d in January, with peak days up to 1.7 Bcfe/d"
Technical project achievements aside, we are still impressed that an Israeli gas field is selling gas to Arab countries.
Both Egypt & Jordan are buyers.
We're interested in how this plays out, geopolitically.
Hopefully, the Levant Basin brings an additional economic incentive for peace in the region -
---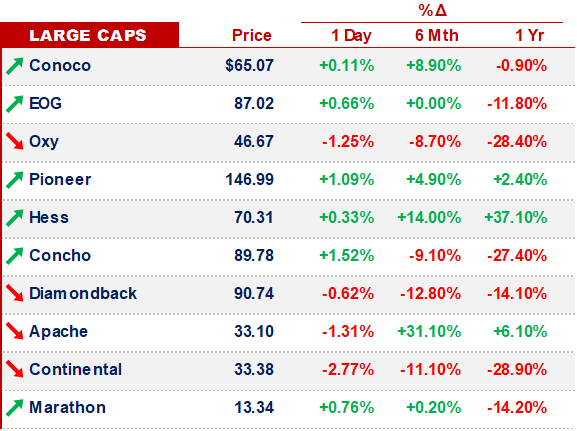 A light news-week is a good news-week.
That's it for us, we'll be back Tuesday - we're betting on McGregor -