Energy Credit
"It turns out that ratings quality has surprisingly few friends. Issuers want high ratings. Investors don't want ratings downgrade" - Raymond McDaniel, CEO of Moody's
---
***Editor's Note: Today's newsletter is a one-off; we'll be back on the normal schedule starting Friday***
---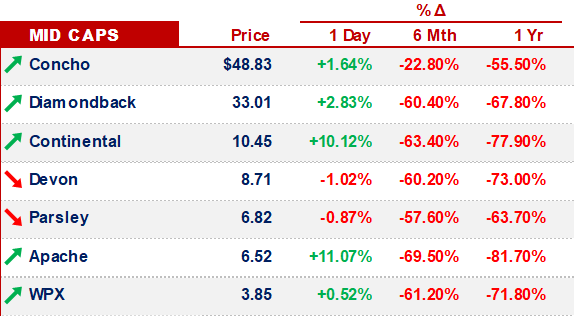 ENERGY CREDIT DOWNGRADES.
Downgrades > Defaults:
"Downgrades are the key concern for collateralized loan obligation managers… with J.P. Morgan publishing the latest results of its CLO survey (which has been running since 2009) showing that 'almost half (45%) of participants consider loan rating downgrades as the biggest concern and 26% of participants voted for loan defaults'" - S&P
In the broad credit markets, there's 2x sets credit rating / downgrade issues:
IG-to-HY (Fallen Angels / losing BBB-)

And, Single-B-to-Triple-C (losing B-)
The reason for both is the same - the buyers:
The IG market is 4x larger than HY

Term loans end up in CLOs; &

The CLO market has Triple-C Concentration Limits, limiting CCC exposure / capacity
Soon-to-be Triple-C loans are being forced out of CLOs.
Soon-to-be Double-B bonds are being sold by asset managers that are restricted to investing in investment grade (IG) credits.
There's a void of capital.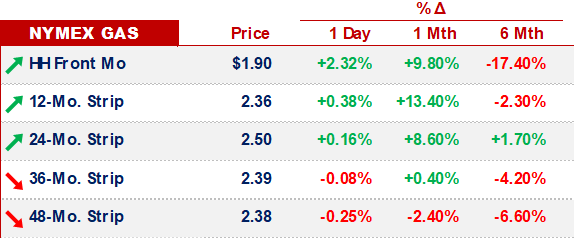 To us, what matters - in E&P / OFS / MLPs - is liquidity.
Can firms re-finance?
That's the question we care about.
The firms facing insolvency are already toast.
But, there are firms that should survive this downturn, so long as they can address liquidity issues.
We think ratings downgrades are a major risk to many energy firms that would otherwise be solvent.
On that note - last week - BAML hosted a call w/ S&P's Energy Ratings team.
Without getting into single-name specifics, here are some highlights:
"S&P has finished its review for all IG upstream credits & has 10 more High Yield to address. However, they do not appear to be done with downgrades if crude oil prices remain at current levels. S&P believes that much of what is happening in our current environment is not comparable to the downturn of '15/'16. The main difference this time is the access to capital markets to refinance debt is materially worse"

"S&P looks at company debt trading levels as a relative check to understand if they are missing something. S&P noted it is has ~36 companies with CCC+ ratings and expects significant default risk."

"S&P suggested that future downgrades of 9 BBB- rated companies with negative outlooks, would be driven by its '21 oil price deck.

As it stands, S&P has $45/$50 WTI/Brent for '21. S&P largely relies on the futures curve for their outlook, and assesses their price deck once per quarter. If their deck is 20% different than the futures curve than they would schedule a call with its global team to review their assumptions" - BAML
Right now, that '21 WTI futures curve is hanging in just under ~20% off $45.
If S&P hasn't affirmed that number this quarter, then be on the lookout come July.
We're getting tired of talking about oil prices, but - in this environment - it's what matters -
---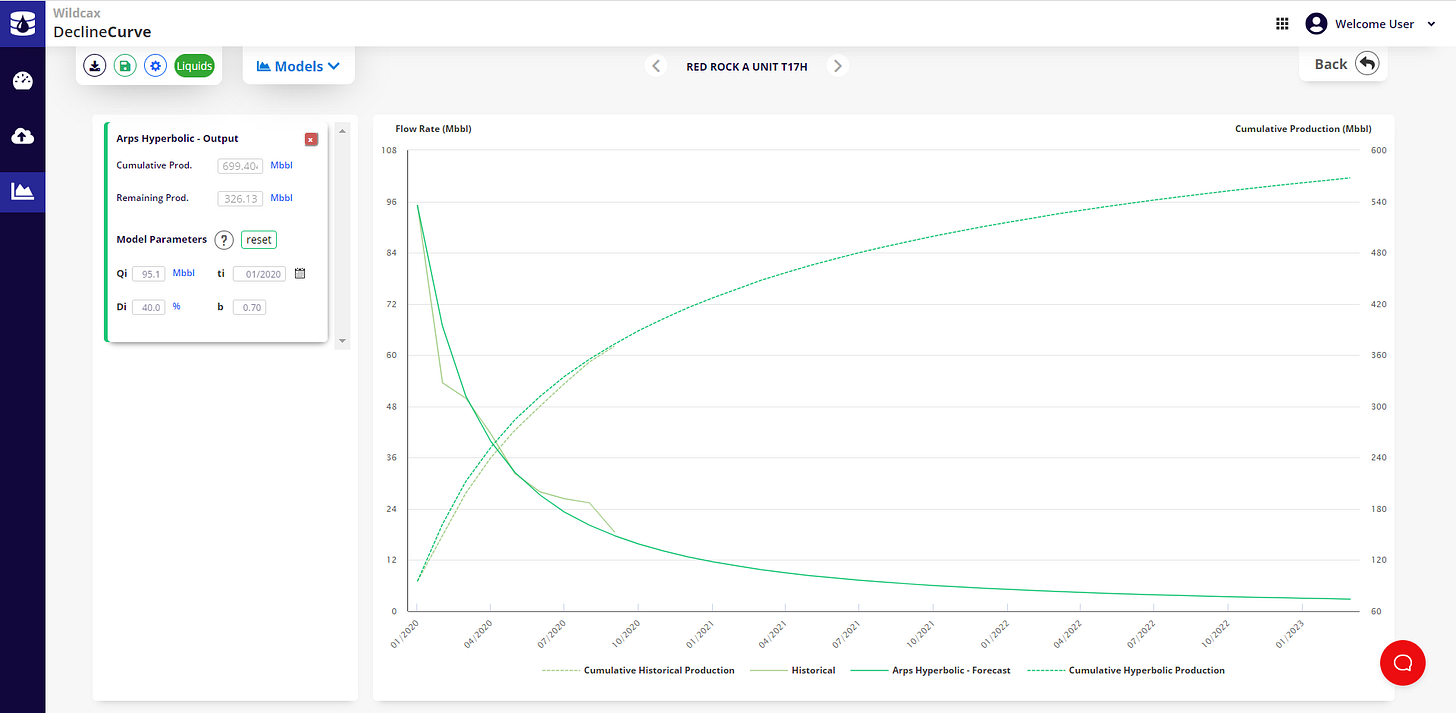 WHAT WELLS WORK AT $30: CENTENNIAL.
Sunk costs are sunk (& excluded)

Used 2019 vintage wells

WTI, flat @$30/bbl
Like Oxy & Pioneer & FANG we found that CDEV's IP180 rates varied widely.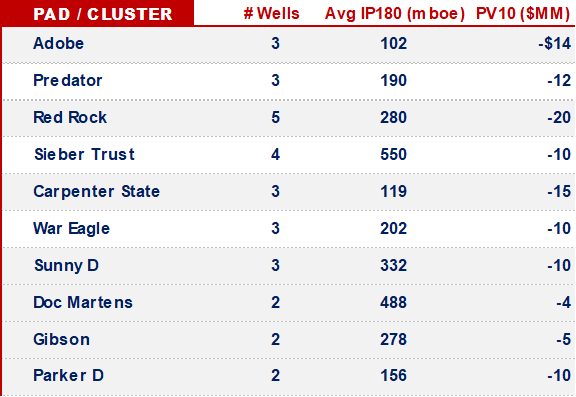 For this E&P, we broke rules - ran the wells at $40 & $50, too.
At $40, they don't work.
At $50, they do - but the gas cut is larger than its peers, putting a relative cap on the upside.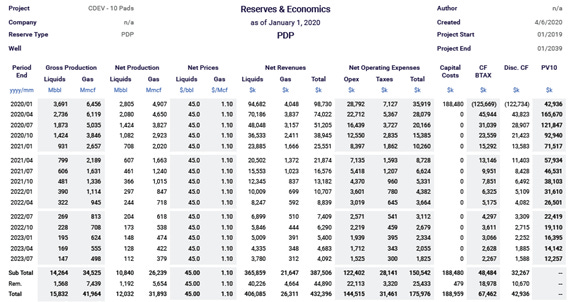 Relatively / comparatively lower liquids cut (~10% < the FANG wells we looked at)

Inconsistent IPs
That's in addition to the hedge they put on - 25,550 bbls, at a $26.
If you want exposure to that acreage, why not buy their peers & ignore the rest of these issues?
Btw, those peers are down 50-80% YoY.
Throw on CDEV's other issues… you can see why it's down 97% YoY-
---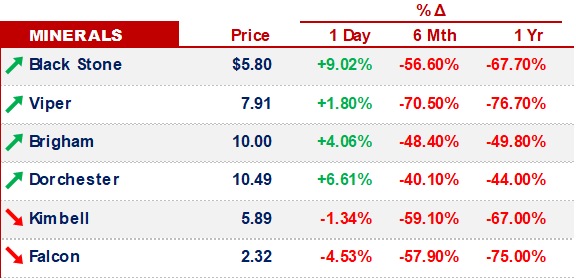 OTHER NEWS.
History is repeating itself - for the 2nd time in 5yrs, there's a large financial disconnect in the E&P equity & credit markets. It's worth thinking about what's different this time around -
That's it for today - we'll be back to our regularly scheduled programming on Friday -