E&P Earnings: Round 2
Gas, Canada & a Short-seller(s)
***Editor's Note: Exxon & Chevron are reporting earnings before the market opens, but after this newsletter will be sent - as result, we'll cover the Majors next week***
---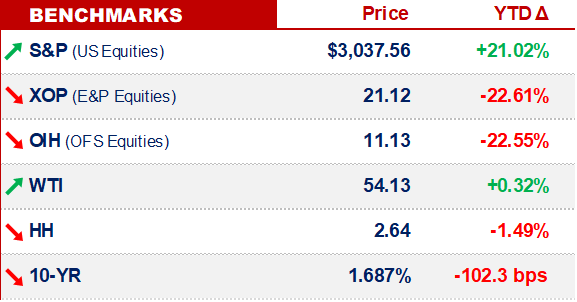 NATURAL GAS.
It's been tough times in Gas Land. It's been a low price world, for a long time.
But, the Big-5 US Gas E&Ps have managed.
All 5 have reported, and EQT has managed to surprise the market to the upside.
EQT's shares surged 9% after posting a smaller than expected Q3 loss and announcing plans to cut spending & operating costs for 2020, while holding their production forecast.
All that sounds great, but there's just not that much room to breathe, or at least there wasn't in Q3: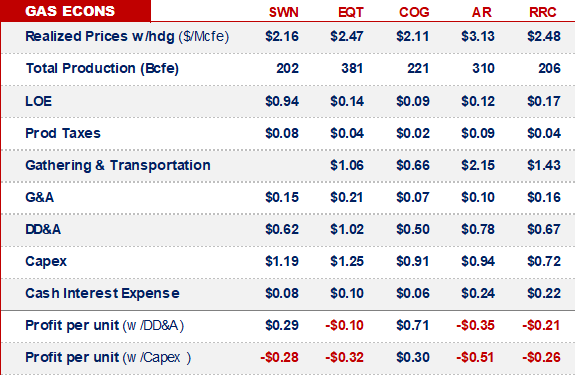 Toby Rice, EQT's new CEO, has publicly stated that he believes that salvation will come for US shale gas, in the form of new domestic LNG plants.
However, the LNG market is global.
As detailed in Tuesday's newsletter, Mega-Gas Projects are at various FEED / FID stages, all around the world…
To name a few:
Zohr, Egypt (already producing) – 30Tcf 

Leviathan, Israel – 22 Tcf

Rovumba 1, Mozambique – 60Tcf

Rovumba 4, Mozambique – 80Tcf

BirAllah, Mauritania – 50Tcf       

Abadi, Indonesia – 10Tcf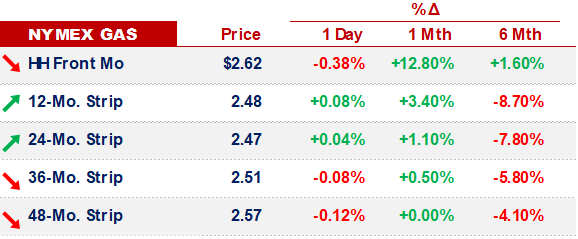 Natural Gas is abundant.
Shale producers simply will not reach the economies of scale of these world class fields.
Noble Energy's Leviathan project, whose start is imminent, will reach a Phase 1 - 1.2bcf/d plateau for 10+Yrs - with only 4 wells.
To put that in perspective, that Phase 1 is >1/2 of Range's production, and 1/4 EQT -
---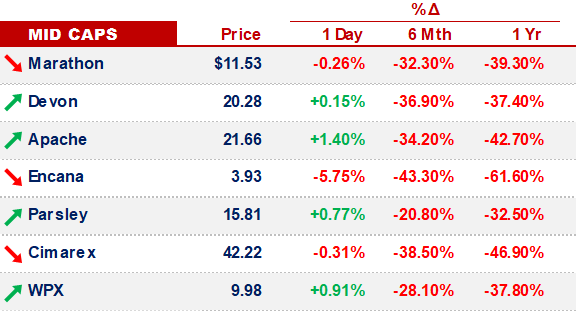 ENCANA.
Encana announced that they are moving their HQ / domicile from Canada, to the US.
No one was happy.
Justin Trudeau's recent election victory was on the receiving end of blame, from many parties.
Scott Moe, Premier of Saskatchewan, was particularly loud: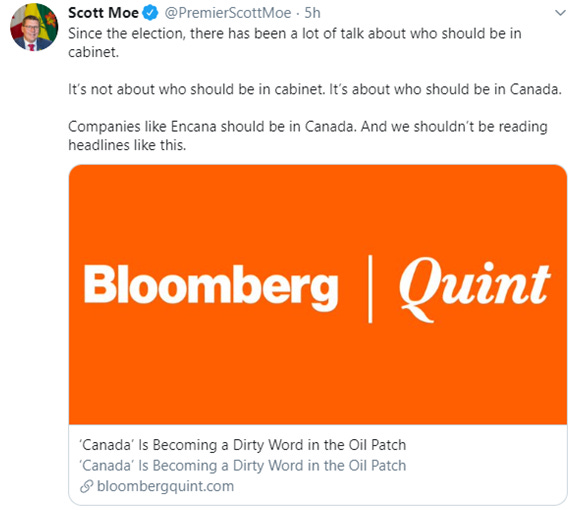 Per the Calgary Herald:
"The province's UCP government laid the blame for Encana's decision squarely at the feet of the federal Liberals, saying Encana is being pushed out of Canada as a direct result of federal government policies"
Despite all noise, the Large Cap Canadian E&Ps have held up, year-to-date.
That said, the message out of Canada is loud and clear - when it comes to Oil, don't trust Trudeau -
---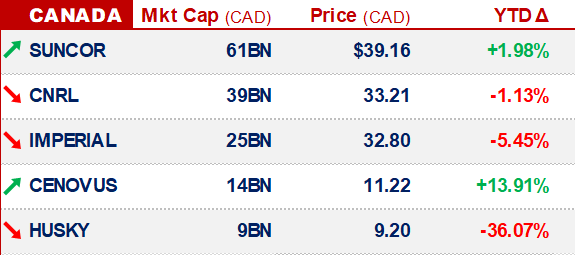 SHORT-SELLER(s).
A rag-tag team of anonymous Twitter Accounts published what must be one of, if not the, most comprehensive short research piece on Shale name.
The gunman are:
And, Whiting is their target.
If shorting shale names is your kind of thing, then read their report.
We asked @EnergyCredit1 for a couple high-level comments.
Among other things, he said:
"…anyone has access to well data these days…"

&

"…its impossible to hide"
Twitter is known as a land of 140 characters.
These guys used it to publish 2200+ pages of decline curves.
That's beyond irony.
Whiting reports next week. We'll be on the call.
---
And, we'll leave it at that - hope ya'll enjoy the weekend - we'll be back on Tuesday.