Discover more from Reserve Report
"... the major obstacle to the development of new supplies is not geology but what happens above ground: international affairs, politics, investment and technology" - Daniel Yergin
E&P Earnings... Round 1
"Fear, left unchecked, can spread like a virus" - Lish McBride
---
***The Coronavirus Update is the last section of today's newsletter***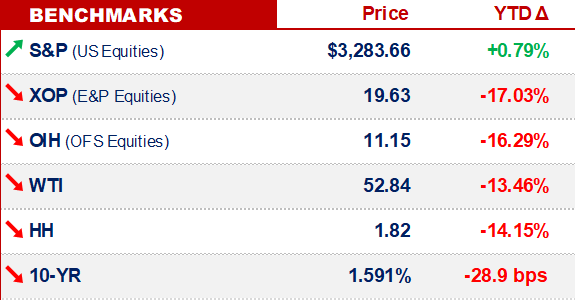 FKA ENCANA.
Ovintiv - the ridiculous new name of the company formerly known as Encana.
When said aloud, it sounds like a noise muttered by a scantily clad woman on the sidewalk of Hamburg's Reeperbahn (don't Google it).
Speaking of Google - they think Encana's new name is Maltese:

We could keep going, but we'll keep it constructive:
***Consult the Wolff Olins Naming Handbook before naming anything***
Encana did not.
For now, we'll be referring to Ovintiv as "fka Encana".
Oh, fka Encana did provide an operational update.
We'll pass on commenting -
---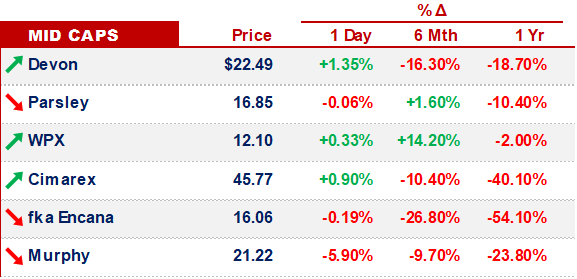 MURPHY.
Yesterday, before open, Murphy reported - initially falling ~10%.
They missed their production forecast due to:
Terra Nova well going offline

Equipment malfunction at their Neidermeyer field

And - workover issues on Eagle Ford wells
The later raises flags for us, for what should by now be obvious reasons -
---
HESS.
Pierre - one of this newsletter's contributors - has strong opinions about Hess.
For context - we'd previously looked at Bakken wells a while back & were generally unimpressed with the economics (nothing revolutionary).
We also built a PSC model for Guyana…
… also, not surprising - that looks 💯.
Earlier this week - when Hess provided an operational update - they announced ~5% increase in their North Dakota CapEx (page 14).
Pierre's take - to which there was no disagreement among our contributors - was that they should cut that Bakken spend in half.
Decrease leverage, or deploy capital elsewhere.
We've seen more recent Bakken vintages under-perform…
So, why spend it there?
---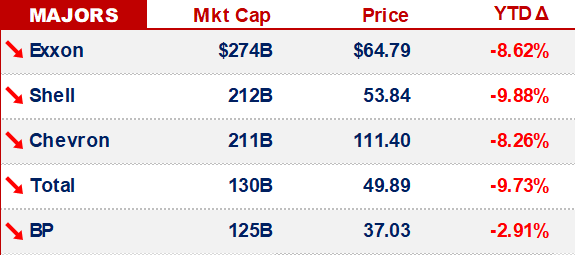 SHELL.
The Good News:

The Bad News (well, aside from low gas prices):
"Chemicals are really at the floor," Ben van Beurden (Shell's CEO)
Chemical plant utilization rates are diving, on increased supply / competition.
The coronavirus - hurting demand - won't make this situation any better.
Exxon's the biggest player.
They report this morning (as does Chevron).
The Chemicals story will continue…
---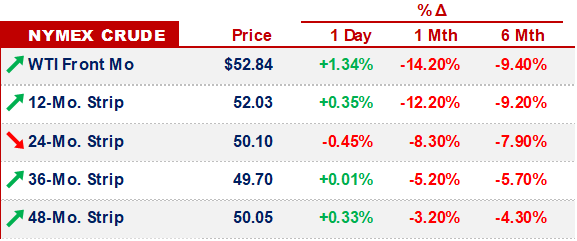 CRUDE.
1x Tweet says it all:
---
CORONAVIRUS UPDATE.
Click here for the model

To download a copy, go to the file tab
*The coronavirus situation is forecastable*
To do it right, you need to build a model on a cohort basis, by region (if not by metro).
Each metro will have likely a unique R0, and the decline (hopefully no increases) in that rate will also need to be forecasted on metro-by-metro basis (due to different levels success w/ quarantine strategies).
For Oil - aside from China - India is probably the biggest risk.
In terms of data, we like this visualization from Johns Hopkins: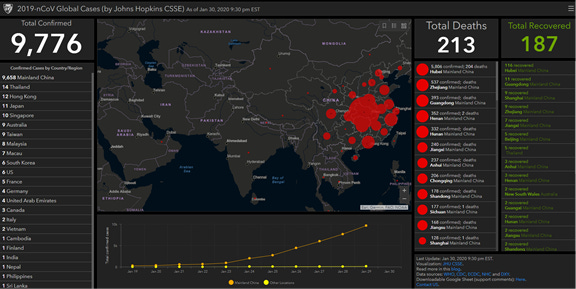 When we make a more granular model, we'll use their data-set.
The main constraint in this exercise is the accuracy in reported figures.
There's probably a lag on confirmed cases - that just has to be taken into consideration.
---
That's it for this week. Chiefs 34 / 49ers 23, so take the over - enjoy the weekend -