Discover more from Reserve Report
"... the major obstacle to the development of new supplies is not geology but what happens above ground: international affairs, politics, investment and technology" - Daniel Yergin
Consenting Creditors
"Start buying. Don't sell. Don't scare. Covid this, Covid… NO. Stocks Only Go Up" - Dave Portnoy
---
***US headlines will be dominated by PPP loan data, disclosed yesterday. As of last night, @EnergyCynic was publishing the most relevant highlights for US Energy; we'll cover the PPP in our 2nd section***
---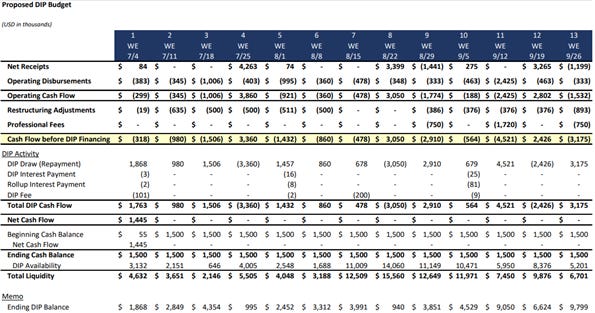 Lilis DIP Budget
11th HOUR.
There's been a host of discussions about the most efficient way to restructure the capital structures of E&Ps.
It's complicated…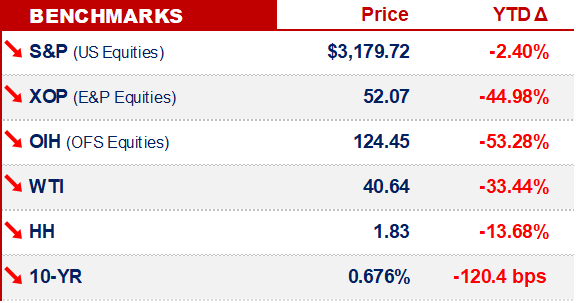 Another example of the complication is Lilis's Ch.11 filing.
Of note - in this one - is a series of events w/ their crude gathering partners: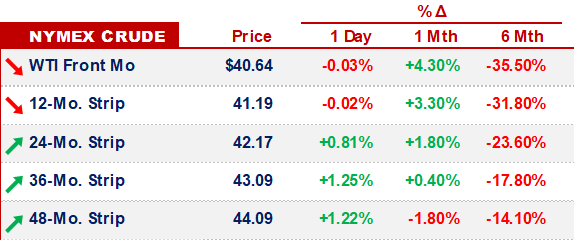 This is a reminder that supplier & partners - who are at times, effectively, unsecured creditors - don't have the same incentives as senior secured creditors.
Or management.
Or shareholders…
"The Company believes it is unlikely that the holders of shares of its common stock will receive any consideration for their shares under any plan approved by the Court" - Lilis RSA PR
---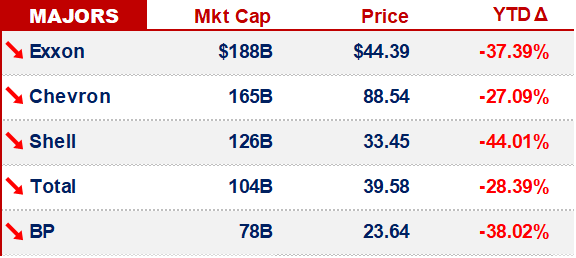 FREE MONEY - PPP.
"One time someone offered me free money & I didn't take it" - nobody ever
There's two questions at hand w/ the US bailouts:
Were they right to do, as they were done?; &

As they were done, should you take what you can get?
You can answer the 1st question yourself…
…that answer doesn't affect the 2nd question.
From a pure competitive perspective, the answer to #2 is yes.
The reason being, that if you don't - and your competition does - they gain an edge.
Now, none of this has to do with the nature of the game that's being created by the US Government.
It's an unhealthy game.
And from the looks of it, almost everyone took the money.
Those who went through '09 - when the banks walked away from credit agreements - know that you have take all the liquidity you can get, especially when you're facing a financial system w/ evaporating liquidity.
So, as much as we disagree w/ the bailouts, we don't fault those who took them.
We fault those who offered them, and in the manner that they did.
After looking at the data, we're aware of local (Central Texas, non-Oil) businesses that committed fraud.
We didn't need to see that to know fraud is rampant.
But we're also aware of businesses that stood behind their moral principles, & we'll note it: (most of) avowed capitalist Bud Brigham's businesses were not on the list.
And we're happy to see someone take that stand -
---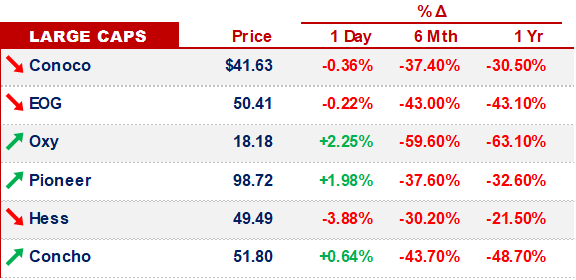 OTHER NEWS.
Ennio Morricone, the Oscar-winning composer of "The Good, the Bad & the Ugly" died on Monday.
It's hard to imagine a larger footprint on the music of cinema…
Almost 50 years after "The Good, the Bad & the Ugly", Morricone won the Best Original Score Oscar for Tarantino's "The Hateful Eight". In between, he composed ~400 scores for television & cinema.
The phrase, "the memory remains", is often used as an exaggerated compliment.
In Morricone's case, the cliché understates his contributions.
Fifty years from now, we'll likely be humming the tune to his Ecstasy of Gold, long after we lose our memories -
---
The Eurovision Song Contest produced Abba & Celine Dion… and Hard Rock Hallelujah & Conchita Wurst. The event is absurd. So Netflix & Will Ferrell made a movie. We watched it twice - catch y'all Friday -