Discover more from Reserve Report
"... the major obstacle to the development of new supplies is not geology but what happens above ground: international affairs, politics, investment and technology" - Daniel Yergin
Concho + Conoco, & BOKF
Pioneer & Parsley also talk merger
"Tim [Leach, Concho CEO] & I both agree that sector consolidation is both necessary & inevitable; however, today's transaction is not just another industry deal. Neither of us needed to do a transaction to fill a gap in our portfolio or fix something.

"Instead, Tim & I are jointly making a commitment to lead what we believe, is a structural change for a vital industry.

"We both believe our industry needs solutions that address the lack of scale, poor returns, and - increasingly - the challenges & opportunities of ESG matters" - Ryan Lance, Chairman / CEO ConocoPhillips
---
Conoco / Concho Highlights:
[the slide deck is a scanned PDF - i.e. not searchable. That's always suspect. On the topic of suspect… their term "cost of supply" bothers us (defined on pg.23)]
---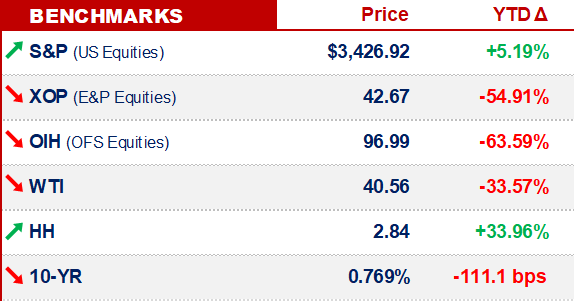 THE SPANISH SHELL.
Yesterday, Conoco announced that they are buying Concho in an all-share transaction.
Our Take: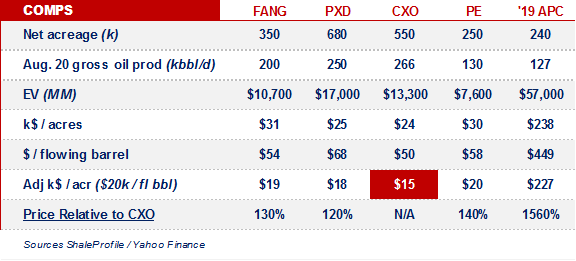 If Conoco believes that increasing their Permian footprint is a good strategy, then this transaction makes sense.
We don't agree with that, so - to us - this is good for Concho shareholders.
Regarding the last statement (quoted above) from Ryan Lance - we don't think the transaction addresses any of the industry problems that he listed…
…but we also don't think that it makes any of those issues worse -
---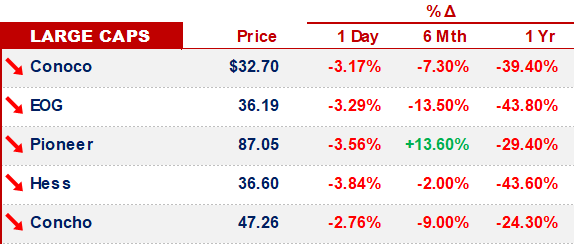 BANK OF OKLAHOMA.
Who does BOKF lend to?
After last quarter's earnings, we asked ourselves that question.
Despite having one of the larger (if not the largest) concentrations of energy loans, BOKF reported much better credit performance than peers.
We also asked you about it - these were the poll results:
Many good arguments were made in defense of BOKF, including this & this.
We remained skeptical, so on Sunday we picked 10 public E&P CAs, and looked at the lenders: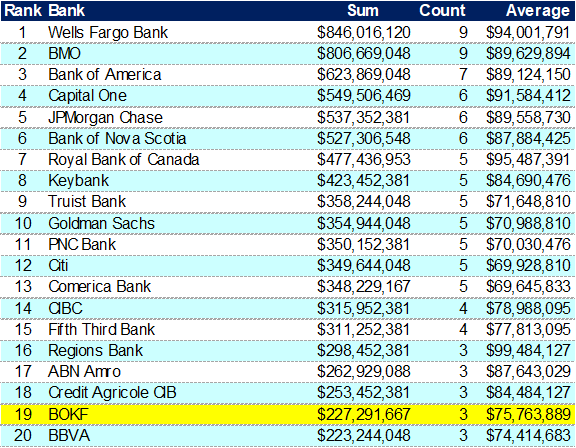 So, BOKF doesn't seem to be heavily into public RBLs.
We *suspect* that they're in a bunch of private Mid-Con RBLs.
[that'll take more work to track down]
We did check their FR Y-9C - nothing too crazy there.
This is all top of mind, because - tomorrow - BOKF announces earnings.
We don't expect that there's going to be a big change to their energy credit losses…
…this time.
We do, however, think that losses will eventually be realized - and, that when they come - those losses will be material.
And - if you know who BOKF lends to (in the oil patch) - let us know -
---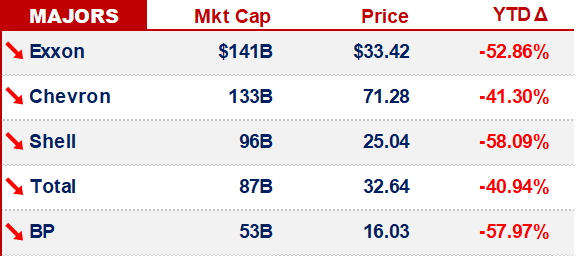 OTHER NEWS.
---
That's it for this week - the Dodgers made the World Series for the 3rd time in 4yrs - our money is on LA -