Discover more from Reserve Report
"... the major obstacle to the development of new supplies is not geology but what happens above ground: international affairs, politics, investment and technology" - Daniel Yergin
Climate Week, Aramco, Bankruptcies
Big headlines, no substance
"Bureaucracy is a giant mechanism operated by pygmies" - Honoré de Balzac
---
CLIMATE WEEK.
Climate Week will own the energy headlines for the next few days. And - despite these headlines - nothing of substance should result from the week's events.
The heads of Exxon, Chevron, Shell, BP, Total, Eni, Repsol, Equinor, & Oxy met on Monday, contributing their support to UN summit via a promotion of investments in carbon capture, use and storage (CCUS) -
---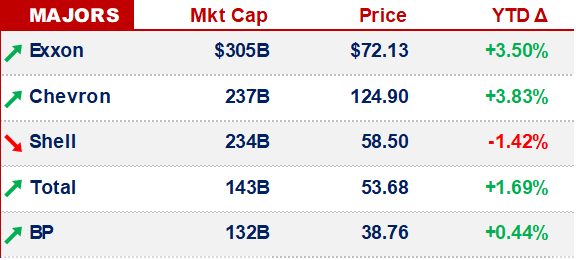 ARAMCO.
Uncertainty surrounding Aramco's supply disruption continues to fuel speculation:
Riyadh says production will be back to normal levels in 2-3 weeks

Traders & Analysts believe it will take longer
I guess we'll know more in 2-3 weeks…
---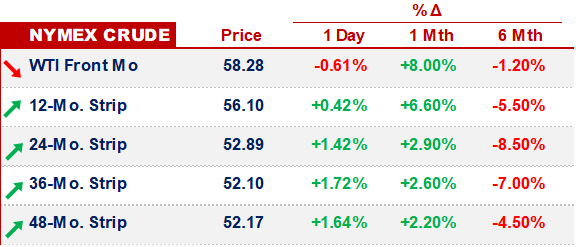 CHAPTER 11.
Bankruptcy talks continue to feature prominently in E&P headlines.
Of note, California Resources saw heavy volatility late last week, following rumors related to hiring a restructuring advisor:
On Thursday, following a rumor attributed to Debtwire, CRC's shares fell 29%

On Friday, CRC dismissed the report as erroneous & shares rose 12%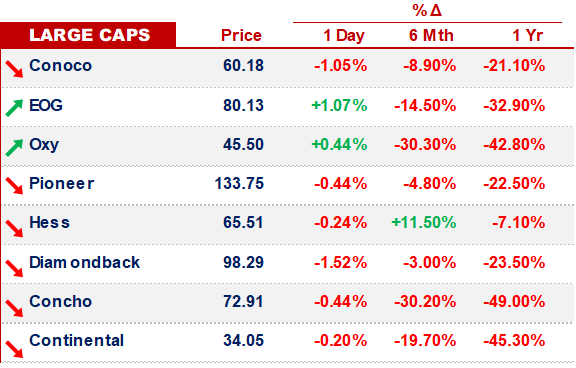 Oil & Gas engineering firm McDermott also experienced a sharp decline in share price, following restructuring rumors. On Wednesday, after a WSJ report, McDermott's shares declined 69%.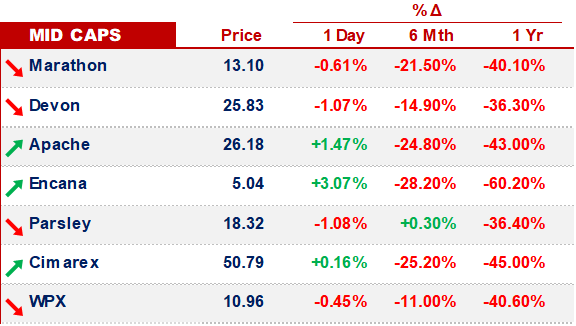 Petition wrote a detailed summary of Sheridan Production's Chapter 11 case. Of note:
Revolving & secured term lenders will receive 95% of the common stock in the reorganized entity

Subordinated term lenders are expected to recover 2.6% of the amount of their claims under the proposed plan, via the remaining 5% of common stock

The DIP credit facility is ~50% new money
---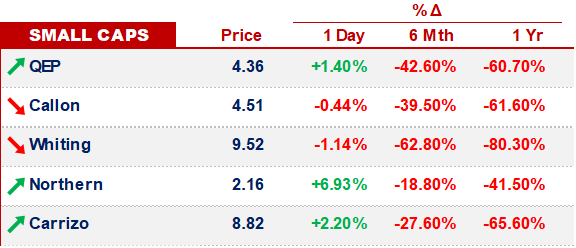 FRAUD. The SEC has charged Tom Simeo, the former CEO of Viking Energy, with creating the false impression to the public that Viking had an experienced financial professional involved in its operations and financial reporting as its CFO.
As it turns out, Viking Energy's auditors never communicated with the finance chief, the regulator says -
---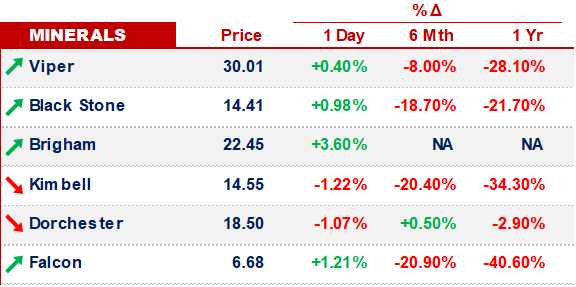 BLOCKCHAIN.
After years of looking for an oil + blockchain problem to solve, Data Gumbo has recently announced three contracts related to logistics, including a pilot with Equinor in the Bakken.
The pilot is testing whether a group of oil & gas companies can streamline the job of tracking produced water shipments by using a blockchain.
---
That's it for this week - we'll be back on Friday -