Discover more from Reserve Report
"... the major obstacle to the development of new supplies is not geology but what happens above ground: international affairs, politics, investment and technology" - Daniel Yergin
China, Concho, Crude
"We will encourage them [South Korea & Japan] to join us in opposing Taiwan independence & promoting China's reunification" - China's Premier Li Keqiang [yesterday]
---
***Editor's note: Following a speech by China's Premier, the Hang Seng (Hong Kong Stock Index) fell 4.6%. We'll keep it brief ***
---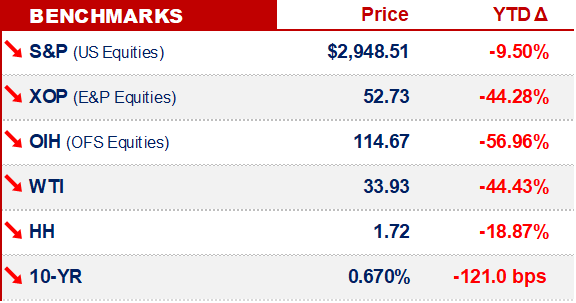 CHINA.
China proposed new legislation for Hong Kong, mandating stringent national security regulations; some see this as a move that violates the "one country-two systems" principle.
"This is the end of Hong Kong" - opposition lawmaker Dennis Kwok
At the same time, China has again proposed unification with Taiwan.
Under normal circumstances, either would be a headline-dominating, geopolitical ordeal.
But hey, it's 2020…
For oil - particularly IOCs - this increases the risks of having Chinese counter-parties.
Trading, credit, upstream JVs…
… have - in the past - been targets of sanctions (see Iran).
We view that scenario as highly unlikely.
However, unlikely scenarios are still tail risks, & those tails are fatter following today's announcements.
It's worth noting that the current partnerships between US & Chinese oil firms are not trivial:
Should the US-China relationship sour, the oil-unwind - would itself - be a geopolitical fiasco -
---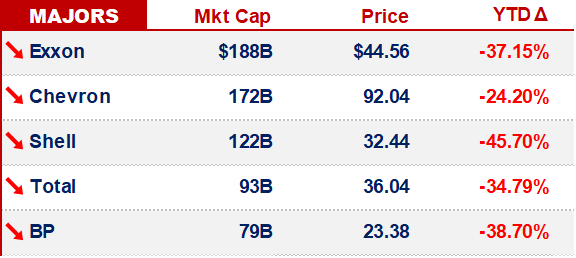 DEMAND.
The pace of the oil price rebound has been *tremendous*.
All jokes aside, it's a relief.
That said, last week's draw at Cushing caught us off-guard.
On the topic of that surprise, this conversation had a couple interesting observations -
On the products side of things - gasoline oversupply was the concern 4x weeks ago…
… now it's diesel.
Distillate stocks rose & diesel prices remain depressed.
The trucking industry is a big part of the problem:
April's YoY decline was 14%

And the March-April decline was the largest in >2x decades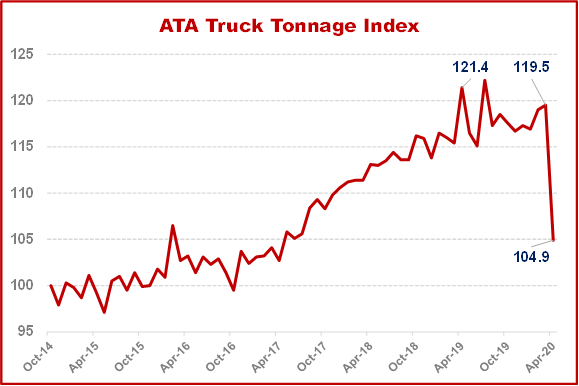 As people get back to work, we expect trucking (& diesel) demand to recover, albeit with a couple weeks lag -
---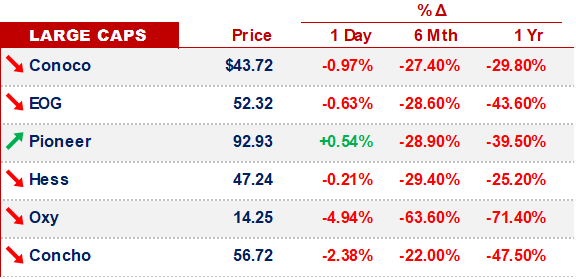 WHAT WELLS WORK AT $30: CONCHO
This week, we're looking at Concho.
Sunk costs are sunk (& excluded)

Used 2019 vintage wells

WTI, flat @$30/bbl
Result - like everyone else, nothing really works at $30.
Well, 1x pad - with 3x wells - actually did have a positive NPV…
..just barely: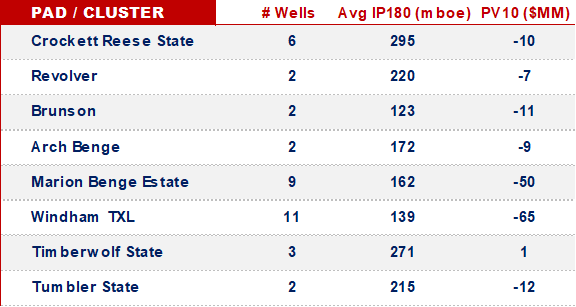 Of note - the pads w/ more wells had lower IPs & - generally - worse economics.
That fits the downspacing story, highlighted by the now infamous Dominator Project issues -
---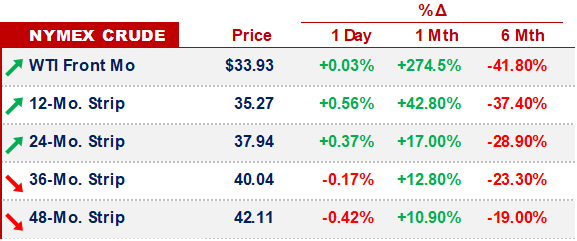 OTHER NEWS.
ShaleProfile released their newest Permian Update (we used their analytics service for the Ring RBL Case Study); we recommend the read. Also, don't hesitate to contact Enno if you have any shale data / analytics questions / needs -
That's it for this week - we'll be back Tuesday - Tiger v. Phil on Sunday - 3PM EST, don't miss it -