Discover more from Reserve Report
"... the major obstacle to the development of new supplies is not geology but what happens above ground: international affairs, politics, investment and technology" - Daniel Yergin
A Ceiling Test
Ring posts $148MM write-down
"The ceiling test was calculated based upon the average of quoted market prices in effect on the first day of the month for the preceding twelve month period at June 30th, '20, adjusted for market differentials, per SEC guidelines" - Ring Energy [pg 26]
---
***Editor's note: We're moving to 1 day / wk through the rest of August.***
---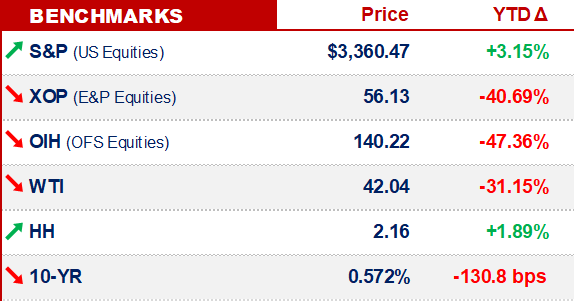 CEILING TEST WRITE-DOWN.
Ring Energy reported a Q2 net loss of $135MM.
Included was a non-cash write-down of $148MM of the carrying value of its proved oil & natural gas properties.
Now, we've made our case that Ring's reserves are bogus based on grounds that their well forecasts are not based on historical realities.
This write-down - however - appears to have solely been based on price:
"The ceiling test write-down primarily resulted from a reduction in the value of the Company's reserves due to a reduction in commodity prices.  The Company did not have any write-downs for the three months ended June 30, 2019" - Ring 10Q [pg 26]
Based on that information, we can extrapolate what their Q3 non-cash ceiling test write-down is going to be: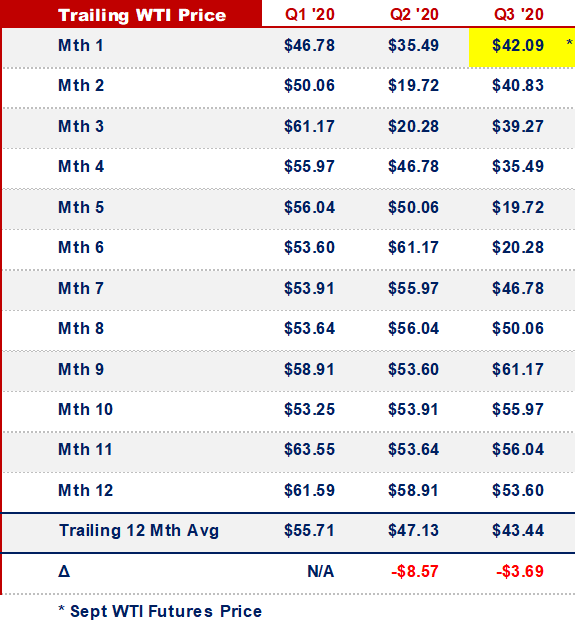 Since July 1st & August 1st have already come to pass, we have 2/3 of the the missing inputs for the ceiling-test calc.
Sept WTI Futures are trading at ~$42 (& WTI's recently held steady), so - filling that in - you end up with a $3.69 drop in WTI.
Assuming the a linear relationship to the -$8.57 Q2 decline, the corresponding Q3 write-down should be $63MM.
But - from our perspective - this is all tangential.
We think production forecasts are the real problem.
This morning, at 11AM ET, you can ask Ring - for yourself - how *that's going* -
---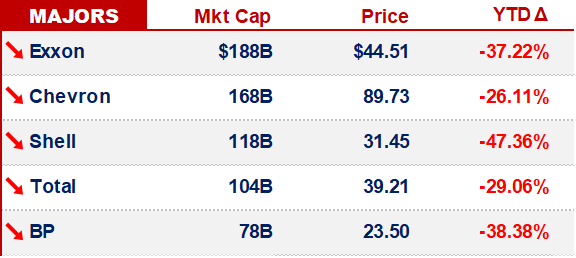 OXY.
"Oil & gas pre-tax loss on continuing operations for the second quarter was $7.7 billion" - Oxy Q2 PR
Oxy continues to live up to investors, analysts, & (in)famous anon-Twitter accounts criticism as one of the worst examples of corporate governance in the American public equity markets.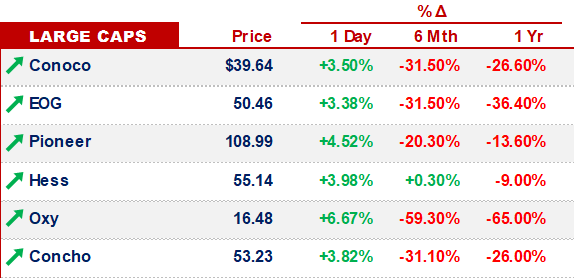 Re/Oxy - a few recent, noteworthy takes:
---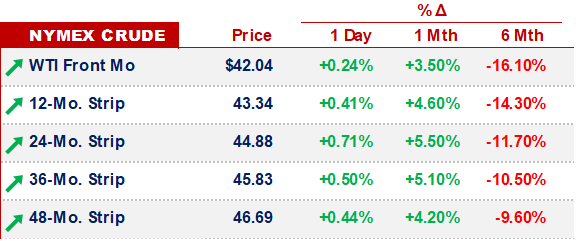 OTHER NEWS.
@WillRayValentin's Copper Lemon Award

Not O&G, but interesting on Alteryx (a tool many of us are now using)

---

That's it for this week - Joe Burrow's comment reminded us how rare opportunities are in American Football (& also why Hockey, Baseball, & European Football [Soccer] have far superior development systems, which should replicated across ALL American sports) - catch y'all next week -