Discover more from Reserve Report
"... the major obstacle to the development of new supplies is not geology but what happens above ground: international affairs, politics, investment and technology" - Daniel Yergin
Bailouts - What's Coming
"It is time to show the world that nobody stays home & sits on the couch better than the goddamn United States of America" - Pablo Torre (ESPN)
---
***Editor's Note: There's a lot to digest from the last 72hrs (e.g. Macron closing Europe). We think today's most important topics are the virus & the coming bailouts; there are must-read discussions going on online, so we'll lead with that***
---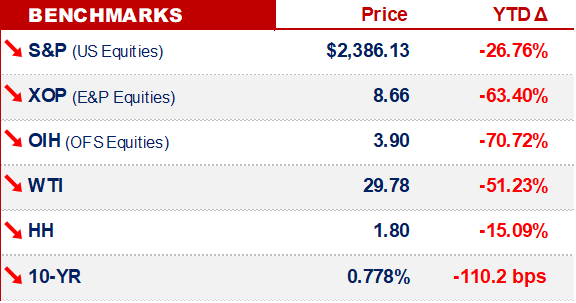 BAILOUTS / VIRUS.
Globally, getting the bailouts right is probably the highest stakes economic poker game since Deng Xiaoping opened up China's economy to markets.
The winning hand is not obvious.
We're still waiting for the flop.
But some have experience & proposals that are worth considering:
If you listen to podcasts, we strongly recommend these:
This anonymous analyst (we know him - he's a real person) - has extensive experience in financial crises - he's published a number of worthwhile threads over the past few days.
On Bailouts:
On the '08 Financial Crisis & Lehman Brothers:
From Matt Stoller - publicly calling out Warren Buffett for the bailouts that he's received in the past, and the ones that he's likely to receive in the coming weeks:
Bailouts & public discourse - in this age of social media populism - worries us.
Generally speaking, we're concerned about the 2nd-order effects of the financial disruption that, for the Western World, largely began this past weekend -
---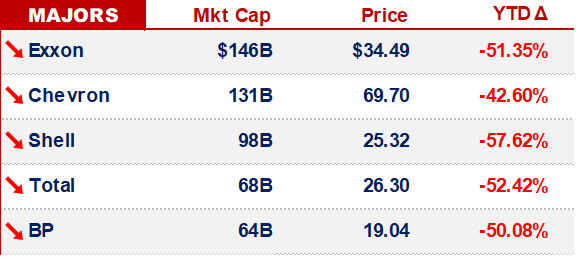 E&Ps.
The current state of Upstream Oil & Gas can be summarized in 2x stories:
When the big boys ease off the gas pedal, it's time for everyone to slow down.
We had planned to discuss Oxy today, but in light of the headlines this weekend, we decided to delay until Friday -
---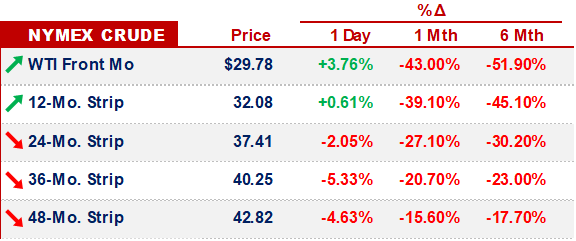 CRUDE.
---
That's it for today - be safe & take care - we'll be back Friday