Discover more from Reserve Report
"... the major obstacle to the development of new supplies is not geology but what happens above ground: international affairs, politics, investment and technology" - Daniel Yergin
Aramco Roadshow Canceled
IPO still a go
"Saudi Aramco has canceled its London roadshow a day after scrapping its Asian and American ones"
---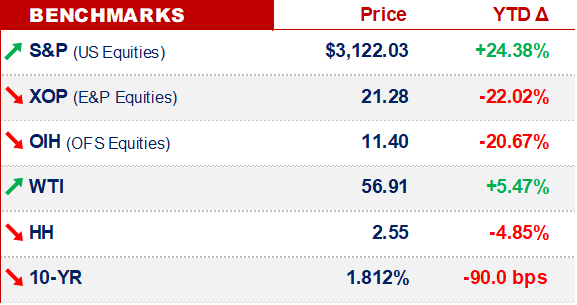 ARAMCO IPO.
Ahead of its IPO, Saudi Aramco canceled its international investor roadshow.
This means that the offering will likely be a locals-only party.
Aramco had planned to offer 5% of the company at a $2Tn valuation.
Now, only 1.5% is expected to be sold, at a valuation in the range of $1.6Tn to $1.7Tn.
Long story short, foreign investors got the invite, and declined -
---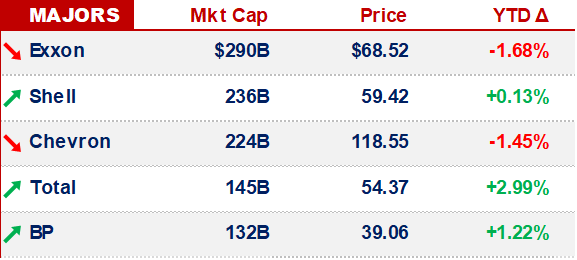 MAJOR FOCUS.
Around the world, Oil Majors are selling assets to focus on core projects.
Before going any further, it's worth noting that when everyone starts to execute the same playbook **and that playbook involves cutting costs**, the real story is, more often than not, that McKinsey created a compelling pitch deck, and everyone bought it.
Now, in the case of a company like Exxon, where there are massive, attractive development opportunities (Guyana), this strategy makes sense.
However, in the case of other Majors, the reality is that assets are on the market because the economics or politics (or both) aren't attractive.
Rystad reports that, across the Majors, ~$27Bn in assets are for sale.
Included in Rystad's report is a stake in Kashagan, aka Cash-a-Gone, that Total has been trying to offload for half a year.
When career-risk is baked into a field's nickname, the upside has to be career-making.
And, a high upside means a low sale price.
Which means there will be a good deal, or no deal.
Either way, the total will be <$27Bn -
---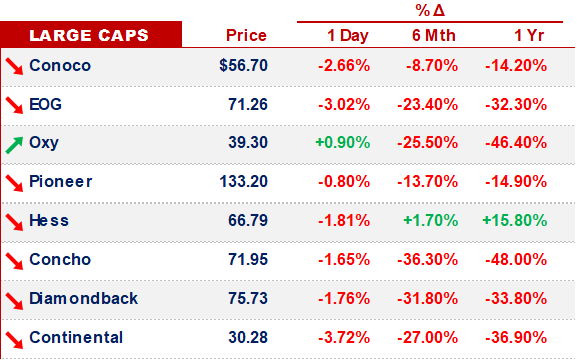 PAULSON / CARRIZO / CALLON.
After Callon announced that it had revised its offer for Carrizo from ~$1.2Bn to ~$0.7Bn, Paulson said it would no longer oppose the shale tie-up.
Previously, the hedge fund had been outspoken in its opposition to the deal, from both a financial and a strategic / operational perspective.
Paulson aside, the proxy firms had also opposed the original transaction.
In any case, Callon's shareholders still have to vote on the deal -
---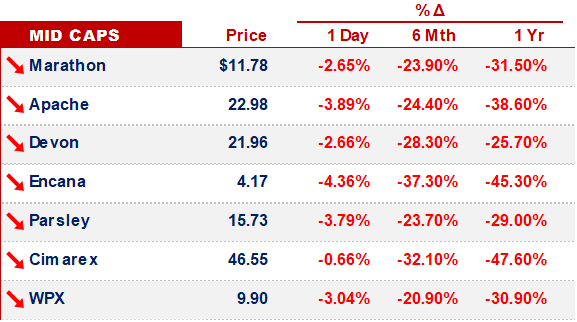 TURN THE TABLES.
Three weeks ago, Exxon was facing charges of fraud, brought by New York Attorney General Letitia James.
Those charges were dropped at the 11th hour.
New York, more or less, failed to produce evidence backing their allegations.
Which makes, bringing the charges, suspect.
**You typically need evidence to make a case**
Now, Exxon is in the headlines, accusing New York of malintent - for using the baseless fraud claims as a means to achieve political gain.
Funny how time changes things. And evidence.
Or a lack thereof -
---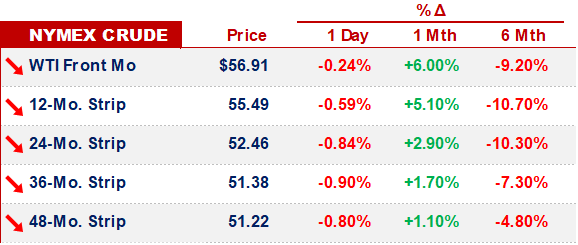 OTHER NEWS.
That's it for today, we'll be back on Friday -