All-Timers
"Most men of business think 'Anyhow this system will probably last my time. It has gone on a long time, and is likely to go on still'" - Walter Bagehot
---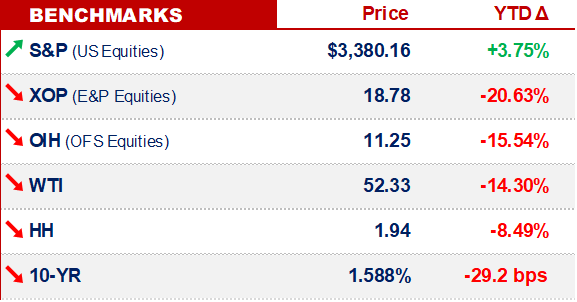 THE BIG-5.
On Friday, XOP hit an All Time Low.
On Thursday, the S&P 500 hit an All Time High.
**This Contradiction is worth a closer look**
We know XOP.
So, we're going to dig in to the recent performance of US Equities.
But first, let's take note of the Big-5:
Apple

Microsoft

Amazon

Alphabet (Google)

Facebook
Combined, they're worth >$5.5TN.
And today, US Equity Markets are bifurcated into:
The Big-5

and, Everyone Else
Annual Growth Rates (S&P 1500), US Firms that have Reported: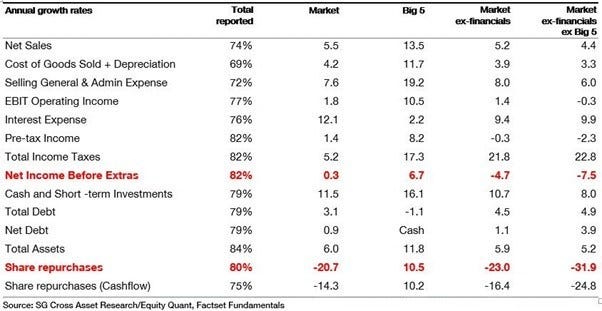 [h/t to David Stevenson & Andrew Lapthorne]
When you remove the Big-5, the US Equity Market's New Income is down 7.5% YoY.
In the last 12 months:
The E&P Sector bottomed out

Big-Tech is killing it

And everyone else - on the whole - isn't doing too hot
In 2020, the US Equity Markets are a complicated story.
Take note of the nuance -
---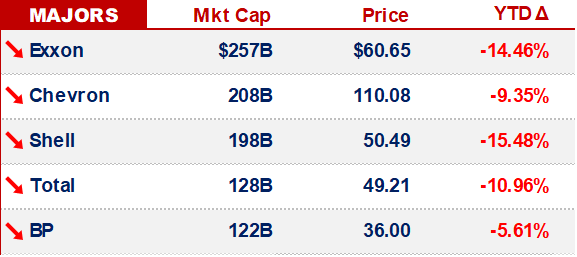 GAS.
Qatar - which sits on the world's largest gas field - is delaying choosing partners for what is slated to be the world's largest LNG project.
The price of gas is just too low.
Even for Qatar.
The small Middle Eastern state is the lowest cost producer of LNG.
And cost leadership doesn't exclude them from today's LNG troubles.
Last week, Bloomberg reported that:
"at least 12 empty liquefied natural gas vessels are sitting idle off the coast of Qatar".
Yesterday, Platts updated their Commodity Tracker, which is now - functionally - a Coronavirus Economic Update.
Long-story-short, Asian LNG prices have set new lows on a weekly basis, for the last 3x weeks: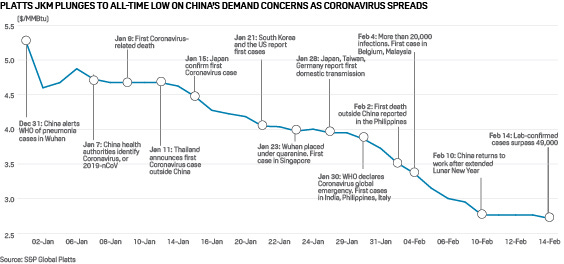 We don't expect Qatar to make an announcement until Asian demand recovers.
When that is, is the million dollar question -
---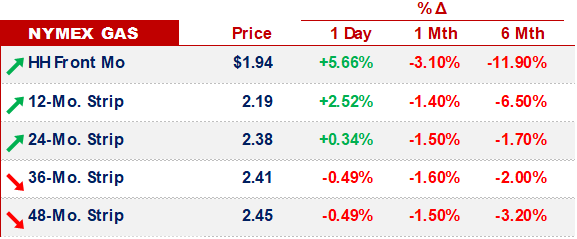 CORONAVIRUS.
Updates from Caixin continue to be frequent -
"Global trade in goods is likely to stay weak in coming months as disruptions from the coronavirus epidemic in China stanch the movement of international commerce already slowed by tariffs and uncertainty, according to the World Trade Organization"
"As Chinese manufacturers get back to work this week after an extended Lunar New Year holiday thanks to the Covid-19 outbreak, many are finding their biggest challenge is simply filling their factory floors"
Caixin aside (this won't affect most of us), we found Gates' statement to be noteworthy:
"Bill Gates has warned that coronavirus in Africa could overwhelm health services and trigger a pandemic which could cause 10 million deaths" - The Telegraph
Last, but not least - Apple is missing its quarterly revenue target:
"'Work is starting to resume around the country, but we are experiencing a slower return to normal conditions than we had anticipated,' the company said in a statement on Monday. In addition, demand for iPhones has been reduced because stores in China have been closed or operating with reduced hours and few customers, the company said." - SCMP
---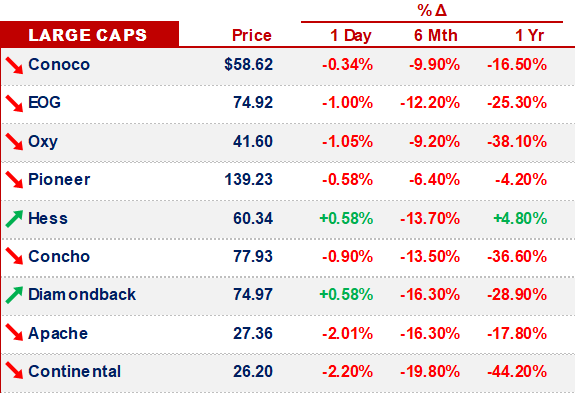 OTHER NEWS.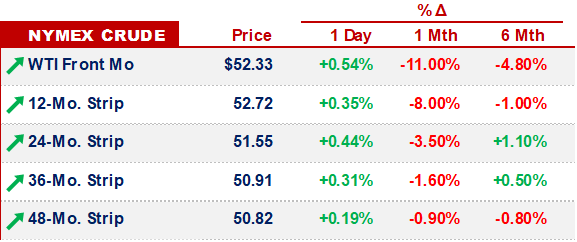 ---
That's it for today - we'll be back on Friday -